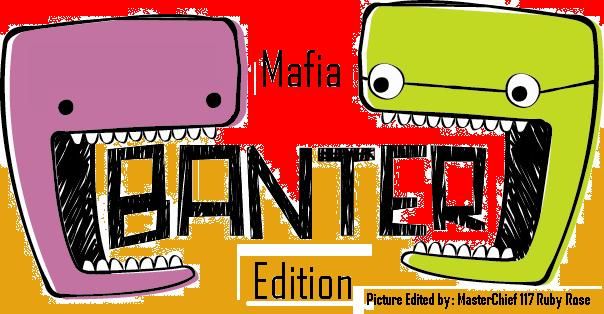 Hosted by Ruby Rose and Blake Belladonna.
Welcome to Mafia 9.0: Banter Edition. First of all, yes, I did get that image of Google Images. Second of all, why banter? Basically, me and Ruby here are going to add a bit of unrealism to the scenes in this game. We're going to fill them with 'banter'. This is less of a serious game, and more of a joke. The scenes won't suck, so don't worry about a lack of effort from us. We'll just 'spice up' the scenes a little. It all depends on how you want to play the game, the scenes will only be modified to have less realism. The game-play itself will not be affected by the 'banter', so have no fear. Lets get started with the rules, and the roles.
RULES
Spoiler
ROLES
Spoiler
SIGN-UP LIST
1. rrhuntington - Mafian
2. Yang Xiao Long - Mafian
3. Ash - Jail Keeper
4. Axilus Prime
5. Seigrain
6. Dexter Grif
7. Self Destruct
8. Santazer
9. Delpen9 - Psycho
10. Bnus - Detective
11. Black Wolf - Civilian
12. TheSilverCenturion
13. Pbrabbit
14. Arachny
15. Church
16. The Director
17. BATMAN - Don
18. Caboose the Ace
19. Ledgend1221 - Civilian
20. Edward Kenway
21. Sarge
If you have any requests or recommendations, please feel free to post them. And don't worry, there will be scotch.
Edited by Blake Belladonna, 17 January 2015 - 06:39 PM.