Gaming for BCAM Event / Giveaway
October 27, 2012
All Day Event
Halo: Reach, Rumble Pit
October is Breast Cancer Awareness Month

Come show your support for the fight against breast cancer by joining in the Official 343iCF Gaming for BCAM!! Help spread the word while gaming with friends and fellow members of the community! This is a Non-hosting event in which all members are encouraged to paticipate at their own leisure. You are encouraged to join fellow members at 343iCF, but not necessary to qualify.

343iCF Participant Goal >>> 50 participating members. A small goal for such a worthy cause!

....but wait there's more!! This is also a contest!! All who participate and receive the "BCAM Playdate Award" will automatically be entered in a chance to win a Halo_4_Trigger_headset!! That's right....ABSOLUTELY FREE!!! Drawing to be held on November 4, 2012.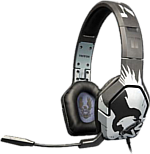 **Giveaway and Award valid to registered users of 343iCF ONLY
Special "BCAM Playdate Award" will be given to all who participate in and fulfill all of the requirements below!
Participant must be a registered user at 343iCF by October, 27, 2012

Provide proof in the form of

3

screenshots taken of your Spartan during matches dated October 27, 2012




**matches must be played in Rumble Pit**

**links to screenshots in fileshare will be accepted**

Provide a link via Halowaypoint dated October 27, 2012 of

4

matches played

Participants must also make these

3

changes to their Spartan. Proof will be in the screenshot and match link!




Primary armor color >>>

Pink

Secondary armor color >>>

Silver

Clan Tag >>>

343I
You see what I did there, lmao! "343"

Please send screenshots (or links to screenshots) and links to matches via PM to Choot_'em @ 343iCF.

When in pre-game lobby, be sure to let the opposing players know what you are gaming for and who you represent!!

343iCF "The friendliest forums on the net!"

**IMPORTANT UPDATE**
If possible, please save any gameplay footage of your matches. Will try to get a compilation video of gameplay from BCAM matches to add to 343iCF's Youtube Channel. Thank You!!
Edited by Choot 'em, 11 October 2012 - 11:31 PM.