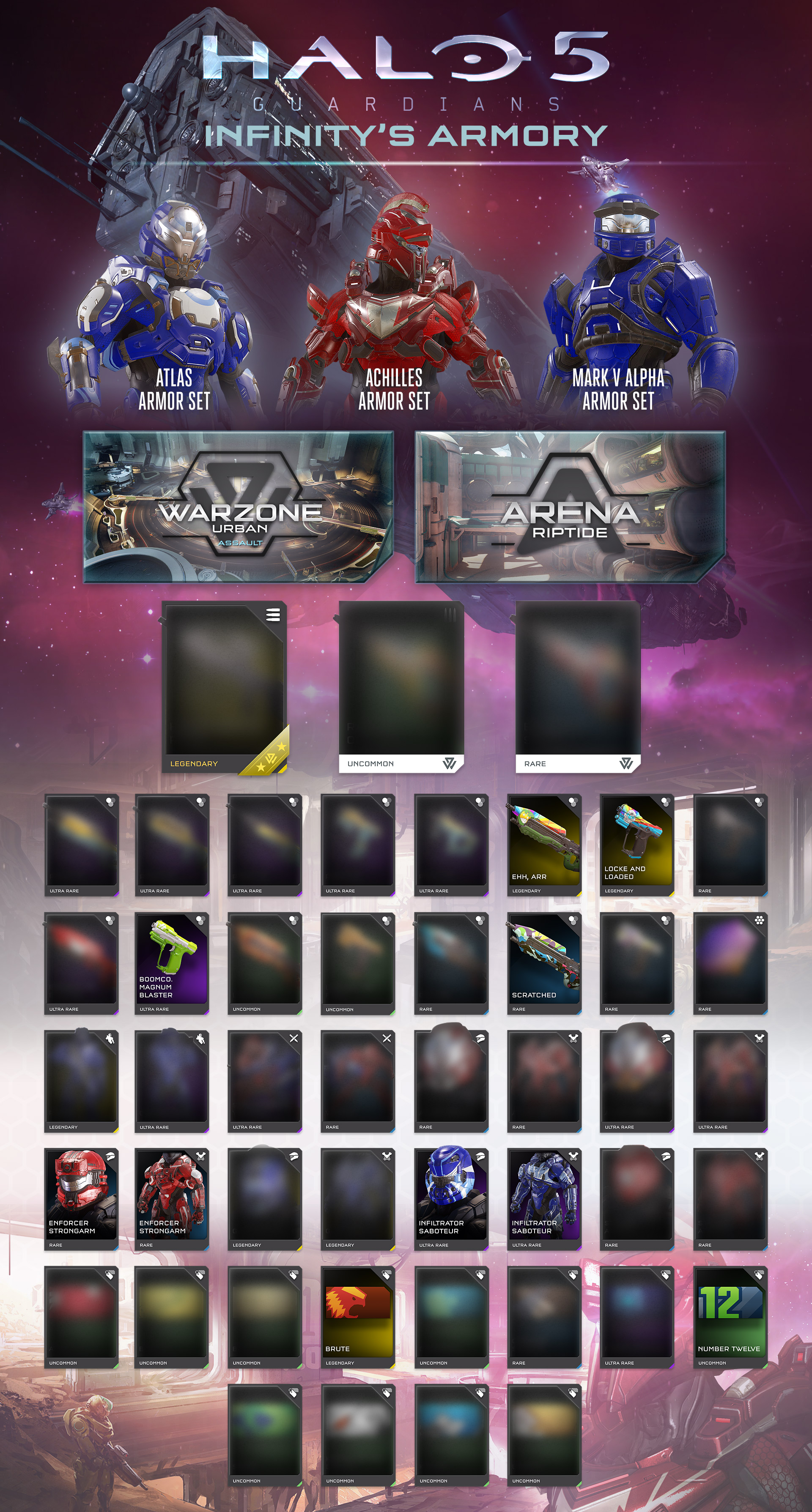 With the Infinity's Armor update just around the corner, let's all take a moment to try and predict what all the blurred Requisitions are in the photo above!
I'll post my list, and feel free to agree / disagree with me on any item.
Armor (skins):
Two Atlas Variants
One Gungnir Variant
One Stalker Variant
Weapon (skins):
Vault Boy Colored Skins
Wolf Magnum
Boomco. Assault Rifle Blaster
Orange Flame Skins (?)
'Murica Skin
Scratched Magnum Skin
Visor:
Something that resembles Olympia Vale's visor
Stances:
Stance 1: Holding Spartan Laser, ready to assault.
Stance 2: Holding an AR, posed as if walking into the battlefield.
Assassinations:
Assassination 1: They try to attack you, but you counter and make them stab themselves.
Assassination 2: Something reminiscent of the classic Red vs. Blue "Grif in a headlock".
Warzone Weapons:
Mythic Battle Rifle - Probably a Halo 2 or Halo 3 Variant
Two Carbine Variants - One acting like a Needle Rifle
Emblems:

I have no idea.

Alright everyone, that's my list.

What do you all think? Any different opinions?
Source of photo: https://www.halowayp...rmory-preview-2
Edited by Weiss Schnee, 16 January 2016 - 11:23 AM.