These are the maps created by our communities forgers and submitted for your voting approval. The maps have been placed randomly in the following thread and offer all of the included links, images and descriptions provided by the respective creators. Please take the time to down load the maps and play them in small groups to help provide you with the necessary information you need to vote for a winner.
The winner of the Community Vote will receive 1600 MS Points and a Community Forge Award. This new award will become the standard for our forge winners voted by the community.
Here are the maps that are up for voting!
by Azaxx
---DESCRIPTION---

Overview -
This map "Sagacity" is a symmetrical to the most point map using the entire plateau of the pillar and uses both side "ramps" on it as well. i made the concept art for it at school, (got really bored). The spawns are totally symmetrical and allow easy access to weapons. The cover on each bases allows the spawns not to be camped, or hit by rockets.

Armour Abilities -
The map gives advantages to all Vanilla Reach slayer Armour abilities, jet pack - the side paths have little covering to allow easy jet-packing. Sprint - the large spaces allow easy sprinting to get to places. Long pathways allow holograms to be easily deployed and active camouflage and armour lock are also very useful in the map.

Weapons -
At each base there are Needlers, on each side pathways there are Magnums and Plasma Pistols. In the center of the map, there is a Rocket launcher with 2 rockets to prevent rocket spamming. And on each ramp down there are shotguns. All weapons are equal distance from each bases.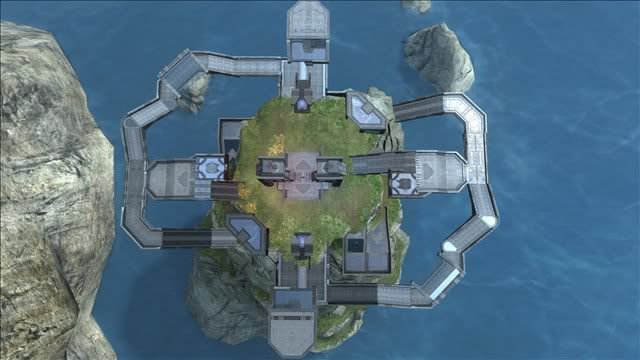 <<<<<<<<<<<<<<<<<<<<<<<<<<<<o>>>>>>>>>>>>>>>>>>>>>>>>>>
by Choot 'em
Description: Two opposing ships meet up at the Pillar, each with it's own base/dock (Sniper, Needle Rifle, frag/plasma grenades) that leads to the center (Rocket Launcher). Surrounding rock "trench" provides plenty of close quarter combat (shotgun, thumper, various AR/Magnum spawns)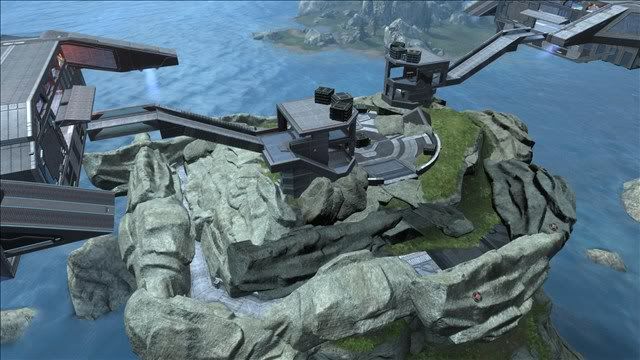 <<<<<<<<<<<<<<<<<<<<<<<<<<<o>>>>>>>>>>>>>>>>>>>>>>>>>
by imakequilts
Quilting Bee
A quilting bee is a gathering of friends and neighbors who come together to work on a quilt. A quilting bee can be a social event during which friends spend time working together on one quilt, or it can be in the form of a competition, in which teams work together in an attempt to finish their quilt before their competitors. In the Quilting Bee you will find a quilt in the middle of the map on a quilt frame. I'm looking forward to seeing who the best quilter is. Hope you enjoy the Quilting Bee. The version I am submitting for the contest is set up as a 1v1 and 2v2 map only. I will add rumble pit and team slayer to another version after to the contest.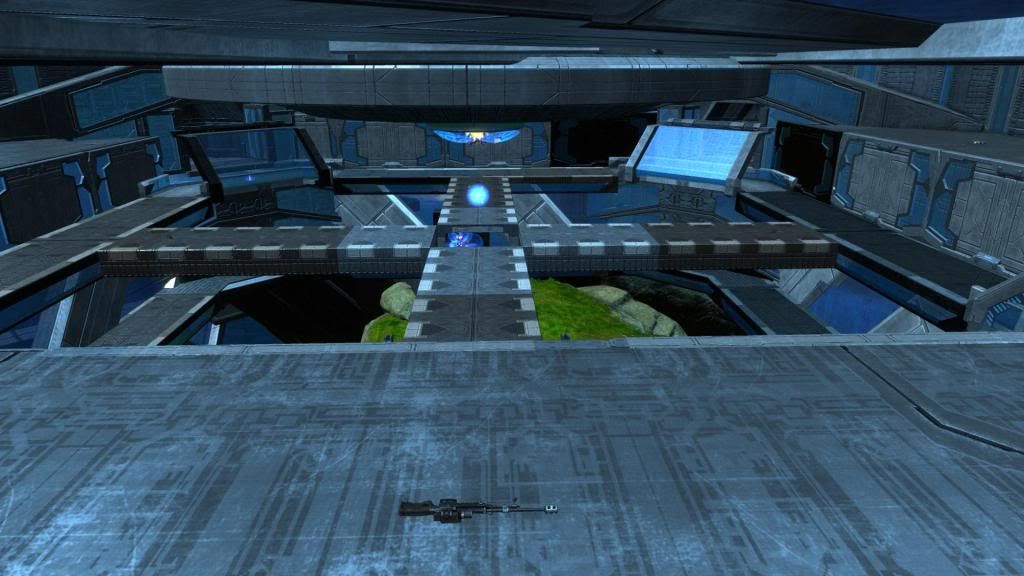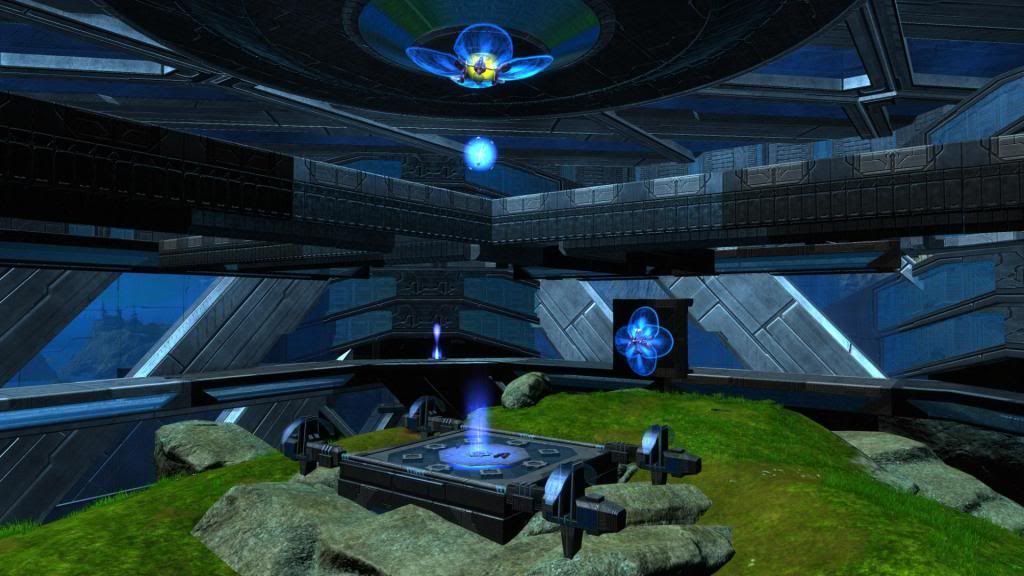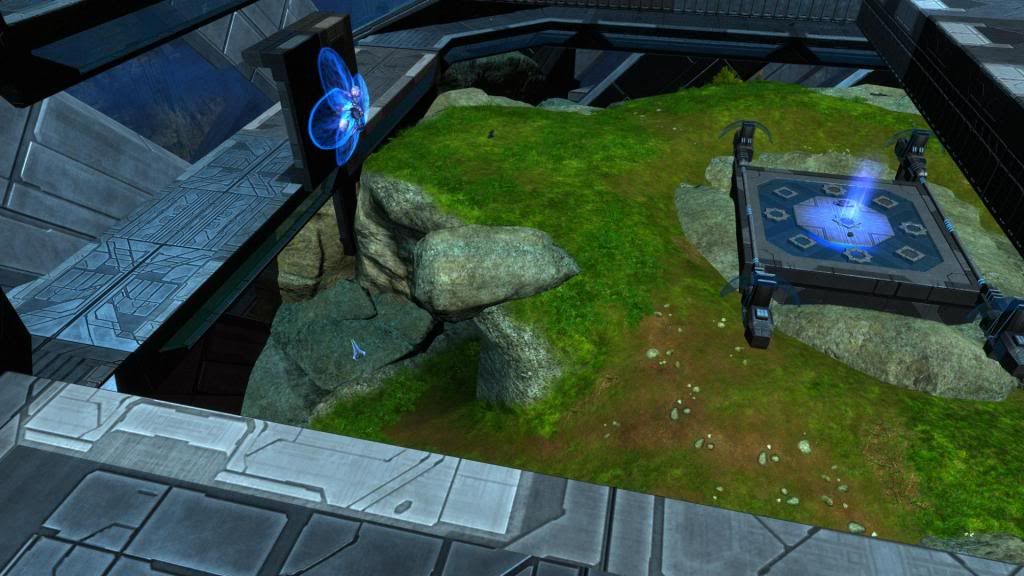 <<<<<<<<<<<<<<<<<<<<<<<o>>>>>>>>>>>>>>>>>>>>>
by FIREN4 and Hunterex12
<<<<<<<<<<<<<<<<<<<<<<<<o>>>>>>>>>>>>>>>>>>>>>>
by highplainsdrifter
Siren
is the name of the map

here are some details about the map's structure and after that I'll write a thing like Bungie does for maps, so use whichever one you want to.

This map was designed with asymmetry and non-team specific bases in mind, so there aren't necessarily team bases but the opposing bases are balanced by the trade-off of defensive positions and proximity to power weapons. There might be some of you who have learned about my hate for the Energy Sword, as such you'll be pleased to see that the most noticeable portion of the map serves no other purpose than to provide a suitable, in my mind remember, gamble in acquiring this particular power weapon. There are no teleporters, but there is a gravcannon which has to be entered to grab the sword and the tower is what prevents the swordbearer from getting away too clean. Otherwise the map is pretty much a standard extra small map with an isolated walkway that runs along the outside at the bottom of the tower connecting the two sides.

This facility was originally built as an early warning system for this Array in the event of compromised Flood security. It has long since been abandoned for reasons unknown...
<<<<<<<<<<<<<<<<<<<<<<o>>>>>>>>>>>>>>>>>>>
by Mr. Biggles and GazzyMillMill
An Elite and Spartan decided they needed to find which one was the better race, so they decided to fight in a place where only of them could EMERGE victorious. Elites and Spartans have fought here for years and years to find who is the better fighter, but it has never been truly settled, up until now.

This map is perfect for 1v1 or 2v2, with its symmetrical looks and balanced weapons and gameplay, this should make any war fair, so, get out there and fight soldier!