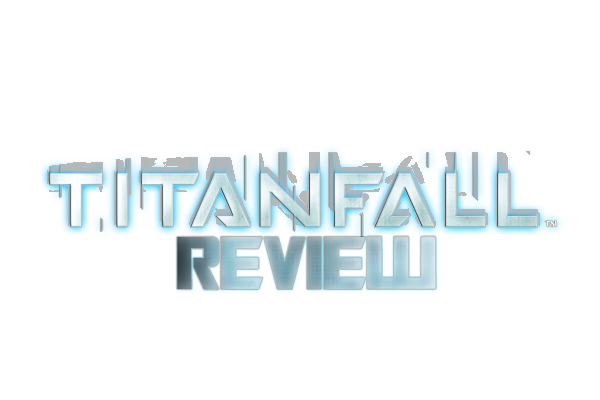 One of the most highly trotted out Microsoft exclusives releasing on the Xbox One, though not even being exclusive or a launch title and by an up and coming developer formed by the people who 'developed' Call of Duty: Modern Warfare 3 and broke off from the shell of a corporation these days Infinity Ward, Titanfall was supposed to save the Xbox One and set it ahead of the competition. Did it? Nope. Where did it go wrong? Well let's check it out below!

I'd like to point out what I say above is all in relation to a marketing stance on the game, I find the actual content inside to be quite fun and am going to praise the game more and more as we get further, but before I do let me establish what I said above and why I say it. Titanfall did not save the Xbox One in any way, shape, or form and wouldn't have saved it if it tried. Why? Because not only is it on PC and Xbox 360, but it is a multiplayer only game that at launch extremely under delivered content wise but promised to improve later on, which it undoubtedly did. On top of that, why does the Xbox One need saving by a singular game anyway at this point in the 'Console Race'? It is year one having the console in the hands of consumers, naturally we're going to be thrown filler exclusive after filler exclusive to meet the mass demands while developers like Naughty Dog and 343 Industries work quietly in the background rushing their work so that it can meet the market, going as far as to rerelease old games. It's the first year, that's what you get for being an early adopter.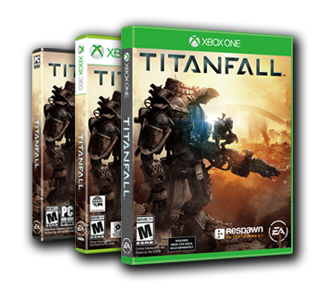 Anyways, ranting done. How is the game itself? Titanfall is marvelous fun, it's a fantastic game with fantastic mechanics and it now has enough content where I can recommend it to you! First of all, this game is a twitch shooter at heart, it is Call of Duty mixed with parkour and mechs, it should be clear by now whether this is your style of game or not. Now I know comparing it to Call of Duty will inflame the masses but let me explain to you, it takes the elements Call of Duty brings that makes casuals keep coming back, and adds in an actual skill requirement and mechanics that keep gameplay fun and act as a sugar charge gluing you to the screen not wanting to move. It's sort of like those iOS games that glue you to the screen because it's so fun and rewards you each time you play, that's Titanfall, except totally different and new. Now, there is a learning curve for the Titans, I will admit that, but as a Pilot joyriding around from wall to wall is indefinitely more fun the first few times. The map design is great, though I wish more creativity was put in, as the maps are designed well, but lack anything memorable about them. The only map that stands out to me is Angel City, which is basically Lockout from Halo 2 with buildings and parkour areas and streets, it's nothing like lockout actually, I lied. Each map is still a ton of fun.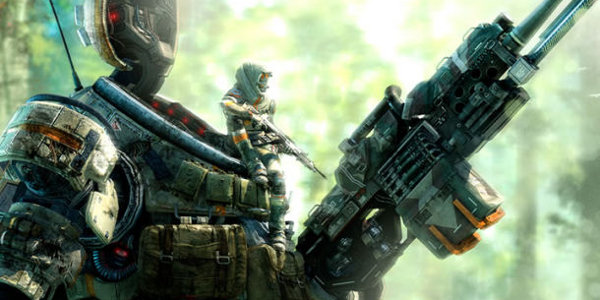 Now, let's talk about the game's "storyline". A lot of people dislike it, honestly, I prefer the storyline campaign segments to regular matches for the simple reason of it's more interactive in a lot of ways. For example, in one mission as the IMC you get into these drop pods with OTHER TEAM MATES! It's so cool as you ride down and just slam into the ground and get right into the action. It's parts like this that make this game so sweet, but then, there's customization, which sends it back to a sad sour note. There's little variety, likely no more then 7 or 8 primary weapons and 4 or 5 secondary weapons which is sad, and only three titan models and randomized Pilot models, again, this feels lazy and saddens me. I do hope in the future they add customization to both of these, as it would make this game a ton more fun.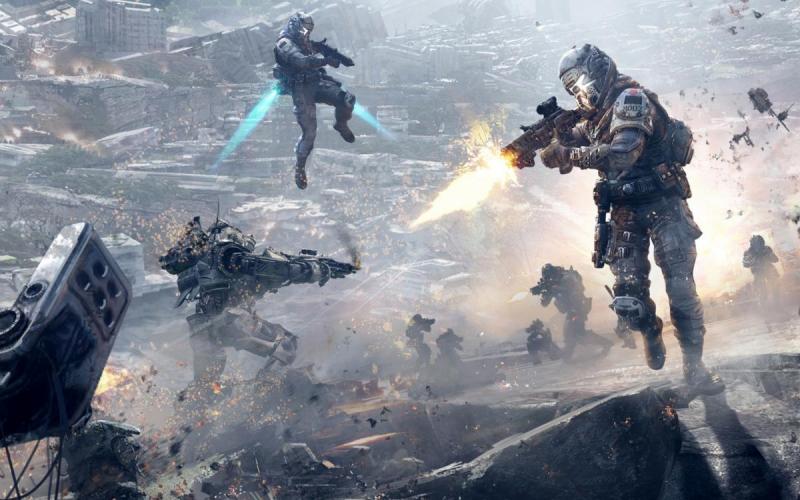 The game has fair graphics, nothing too amazing like Killzone: Shadow Fall or Infamous: Second Son levels but they're fine, I'd put them just below Halo 4 level graphics. The visuals look a very drab and toned silver colour, which I would consider nonncreative but I like the style and tone, which is basically Borderlands' cartoony style except with all the colour drained out. I would enjoy if the next game had a more futuristic tone, but some environments looked utterly fantastic, like this view of a burning crimson sun you get in one of the campaign sequences.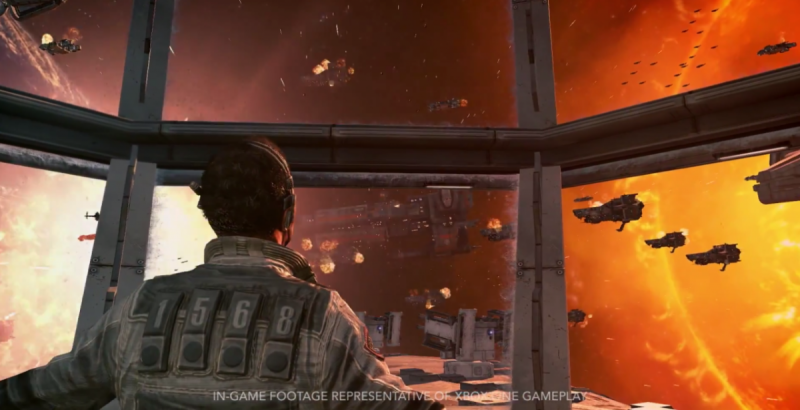 You see, I LOVED my time with Titanfall, it would be a masterpiece based on how fun it is alone, but sadly it misses a few marks so I can't give it a perfect rating. However, if Respawn Entertainment sees this, you guys have the talent, you need to work on your creativity though, hire a few more artists, try to have more breathtaking visual displays, make weapons and armor and ships a bit more colourful. You guys have a gold game here, and I cannot wait to see what Titanfall 2 brings to the table. I purchased the game at $20 and reviewed it on my Xbox One. If you're going to purchase it I recommend it be in the $30-20 range and you'll get a good value, but avoid the Collector's Edition and stick with standard.
9/10!
Thank you very much for reading, I'll see you all next time!