@

UNSC Spartan-II

:

(20 April 2018 - 10:20 AM)

At least not one that I'm aware of yet.

@

UNSC Spartan-II

:

(20 April 2018 - 10:20 AM)

@Unease Peanut I'm aware, I just have no reason to get it.

@

Spartan II S...

:

(19 April 2018 - 09:19 AM)

@UNSC Spartan-II maybe it can be celebrated like umm... saying we made it to 100# polls or somthing

@

Unease Peanut

:

(19 April 2018 - 07:48 AM)

@UNSC Spartan-II Why dont you get Discord, it's free

@

343iBot

:

(17 April 2018 - 05:37 PM)

Welcome to the forums, gregoryw3! View gregoryw3's Profile
@

UNSC Spartan-II

:

(17 April 2018 - 03:26 PM)

*ideas

@

UNSC Spartan-II

:

(17 April 2018 - 03:25 PM)

Definitely share any idea though.
@

UNSC Spartan-II

:

(17 April 2018 - 03:25 PM)

@Spartan II S-173 Nice suggestion, but I was thinking of saving that for #100, if I get that far. Also, I have no idea how it would be celebrated.
@

UNSC Spartan-II

:

(17 April 2018 - 03:24 PM)

@I_Make_Big_Boom I don't have Discord, would join if I had it though.
@

archerassassin8

:

(16 April 2018 - 10:27 AM)

https://youtu.be/stf0XDmCAz4 <-- Halo Online 0.6 trailer bois
@

Spartan II S...

:

(16 April 2018 - 08:36 AM)

Yeah poll 72 is up at 75 it should be celebrated or somting

@

I_Make_Big_Boom

:

(15 April 2018 - 05:08 PM)

@UNSC Spartan-II Are you on the Discord server?

@

Mordred

:

(15 April 2018 - 03:59 PM)

@

UNSC Spartan-II

:

(15 April 2018 - 02:40 PM)

Site poll 72 is up: http://www.343indust...fluid-movement/
@

UNSC Spartan-II

:

(15 April 2018 - 02:10 PM)

@Mothy Good evening.

@

Mothy

:

(15 April 2018 - 12:56 PM)

Afternoon

@

343iBot

:

(14 April 2018 - 07:09 PM)

Welcome to the forums, raamii! View raamii's Profile
@

343iBot

:

(13 April 2018 - 06:48 PM)

Welcome to the forums, vol Rogue! View vol Rogue's Profile
@

UNSC Spartan-II

:

(13 April 2018 - 06:43 PM)

@Connor Kenway Why are you an affiliate again?

@

343iBot

:

(13 April 2018 - 02:35 PM)

Welcome to the forums, HetZeR! View HetZeR's Profile
Buns
Member Since 04 Sep 2013
Offline
Last Active Mar 29 2018 03:59 PM
A reminder for everyone about the Halo Online event. It won't be happening soon the post I made is merely to figure out the best timezone/days. Expect an actual date come la...
Updated 29 Mar · 0 comments
About Me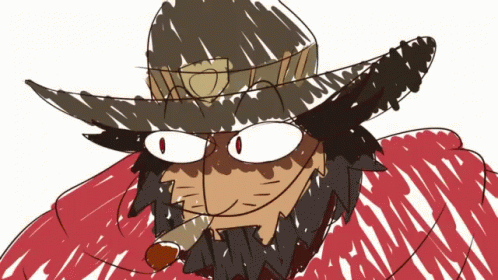 ---
Community Stats
Group

Legendary Members

Active Posts

1,823

Profile Views

52,428

Time Online

277d 6h 4m 6s

Member Title

The Fiber Crusader

Age

101 years old

Birthday

April 20, 1917

Gender

Male

Location

Installation 00

Interests

Python, Weights, Kayaking, and lots of Podcasts.
Gamertag

Warm Bnus

YouTube

7Buns
Viewing Profile: Buns

Rules ·