@

Twinreaper

:

(18 June 2018 - 07:33 PM)

Quality stuff as always

@

UNSC Spartan-II

:

(18 June 2018 - 05:45 PM)

Nice posts in this week's poll, good points mentioned.

@

UNSC Spartan-II

:

(18 June 2018 - 05:38 PM)

@Mr Kittens and Gibberish Hope someone picks you up.
@

Mr Kittens a...

:

(18 June 2018 - 03:56 PM)

http://www.343indust...a-im-available/
@

Mr Kittens a...

:

(18 June 2018 - 03:52 PM)

Not sure what the topic title should be though.

@

Mr Kittens a...

:

(18 June 2018 - 03:51 PM)

Not entirely sure where to put this topic, so I'm puting it in General. If anybody needs a male voice for their machinimas, I'm down. I have a decent mic.
@

343iBot

:

(18 June 2018 - 01:49 PM)

Welcome to the forums, rhanb! View rhanb's Profile
@

343iBot

:

(18 June 2018 - 05:27 AM)

Welcome to the forums, Jason92! View Jason92's Profile
@

UNSC Spartan-II

:

(17 June 2018 - 05:36 PM)

Site Poll 81 is up: http://www.343indust...and-not-halo-6/
@

343iBot

:

(15 June 2018 - 05:58 AM)

Welcome to the forums, Aberiv! View Aberiv's Profile
@

343iBot

:

(15 June 2018 - 05:04 AM)

Welcome to the forums, IzaakA! View IzaakA's Profile
@

343iBot

:

(14 June 2018 - 04:39 AM)

Welcome to the forums, IIIKatanaIII! View IIIKatanaIII's Profile
@

343iBot

:

(13 June 2018 - 05:00 PM)

Welcome to the forums, 343Intern! View 343Intern's Profile
@

343iBot

:

(13 June 2018 - 12:09 PM)

Welcome to the forums, xXNOOBKILLER89X! View xXNOOBKILLER89X's Profile
@

Halo6 Follower

:

(13 June 2018 - 02:30 AM)

Bows will be great. As will that awesome fire hammer Super for the Titan.

@

Halo6 Follower

:

(13 June 2018 - 02:30 AM)

Goldbox lol. Nice to see you two here!! :DD

@

Twinreaper

:

(12 June 2018 - 10:09 PM)

You too Azzy, catch h later

@

Twinreaper

:

(12 June 2018 - 10:08 PM)

I hope they add a new warrior class to go with the bow, besides the void thing where you shoot a bow in your super

@

Azaxx

:

(12 June 2018 - 10:08 PM)

Well Im gonna jump off, was good talking to you again Twin

@

Azaxx

:

(12 June 2018 - 10:08 PM)

Bungie probably wants to bring people back to D2 before making a big deal about it I imagine
TDM
Member Since 07 Apr 2013
Offline
Last Active Jul 13 2017 02:38 AM
About Me
Hello reader(s), my name is The Dumb Marine. I am one of the employees at 343i who work on the games textures, such as environmental textures, weapon textures, and the colors that you put on your armor and visor.
If you have any questions, PM me.
I've been on this forum for a long time, so I know my way around. You can also PM me your questions for getting to know the forum and its inhabitants.
P.S. - The Pendragon visor was my idea.

This is the product of the moderators having too much coffee.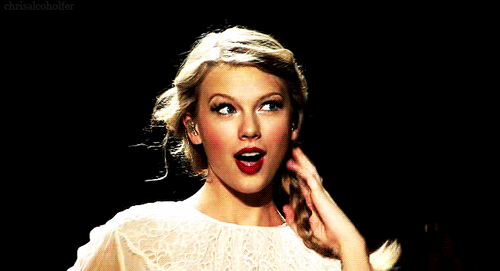 ---
Community Stats
Group

Dedicated Members

Active Posts

482

Profile Views

22,708

Time Online

92d 2h 18s

Member Title

343 Industries (Amateur Animator / Intern)

Age

38 years old

Birthday

April 8, 1980

Gender

Male

Location

The 343i Community Forum

Interests

Art Week, Halo 5, Photoshop, Dr. Pepper, Friends, all that good stuff.
Viewing Profile: TDM

Rules ·