Here is the Contests and Events schedule for 343industries.org. Here, you will find upcoming events and Play Dates. Links are provided to each event posted. Play Dates are made by the Staff unless they are approved by the Site Moderator, Admin, or head of Contests and Events. Please PM Absolute Dog, Drizzy_Dan, or RedStarRocket if you would like to make a member approved Play Date.
Also post your Play Date ideas here!
Custom Game Night Hosted By Spades N AZ Continue on Halo 3
RSVP at HaloCustoms.com by clicking the link above!

Click the above link for the Match Results of the DGL Season 2!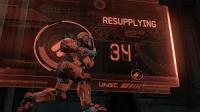 Tuesday Night Tests with THFE's AbleSir Thomas
Community Moderator RedStarRocket91 hosts testing lobbies at 3PM EST.
AbleSir Thomas hosts at 7PM EST.
Click the above link for more details!
Quilt Qualifying Play Date
Click here to find out the details of the finale for the Quilt Qualifying Play Dates!
▸ Fun Custom Games || Best of Everything ◂
Play some great customs in one of HaloCustoms' Gold Host's lobbies. Ninetysborn hosts. Click the link above to RSVP at HaloCustoms.com.
Official 343 Industries Community Play Date!
Hosted by various members including the community Staff.
This is the place to get your Gamer Award:
Click the link above to sign up!
*SPECIAL PLAY DATE IDEA IN THE WORKS*

Approved Member Contests and Events

These are the Events that members are hosting that have been approved for the forum. We do not offer awards for these member sponsored events.
Doc's Minecraft Server - Click here for details