Posts

2,016

Joined

Last visited

Days Won

62
Profile Information
Location
Interests

Track and Field
Halo, Halo lore, related content etc.
Anything else that is a video game, (not destiny)
Annoying Edward Kenway in every way imaginable.

The forums of course since this is my home!
Yoshi1176's Achievements

343 Guilty Spark (19/19)
3
Community Answers
About Me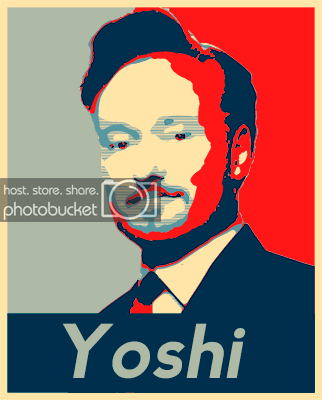 As an older member in site, I have seen this forum go from extreme places of happiness to sunken levels of lackluster holding patterns. But I have stuck it out, with my friends, and family on the site, those people know who they are.
If I am to give anything to this site, I hope it is inspiration, to all the other members, to do something to make it better. I hope I influence people to make this place their own, and so that they can also treat it as a home. This place is one of the few constants in some peoples lives, and we should make it an enjoyable place for every one, from the Admins, to the newest members, we all need to do our part.
Say hello in the shoutbox, post in the forums, play with your new found friends and make connections that last years as I have, as we have. Take advantage of this place, not for your own gain, but to better a great gaming community even greater then this forum itself, and have fun doing it.
A few on site accomplishments:
President of the USF for two consecutive terms
Event Management June 9th 2015