Today Bungie was in the spot light at the game developers conference, they discussed some of their techniques and inspirations when building destiny but the main part of it all was the new concept. As a large amount of concept art was shown I will try and provide the most interesting pieces I captured from the video
First up we have an abandoned colony on Europa which is one of Jupiter's moons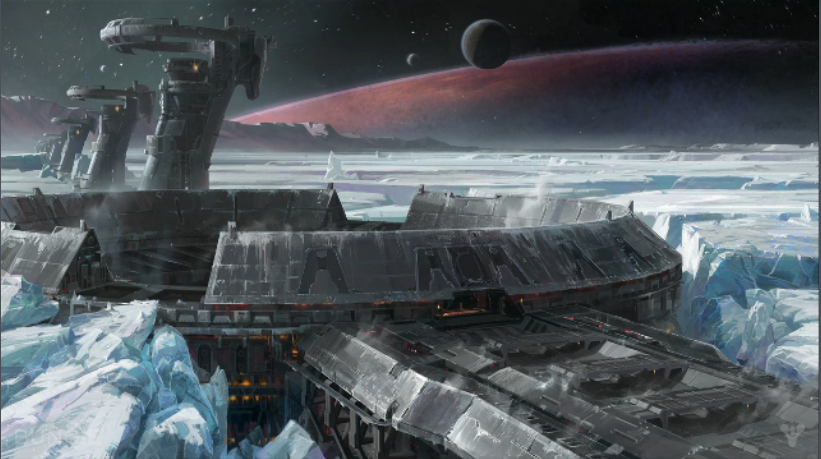 Here we have alien ruins on Venus it's unknown which alien race once inhabited this place
These are some early concepts of of space ships that did not make the cut
Here is a space station and a space ship which bungie said they focused more on these so it's possible these made the cut.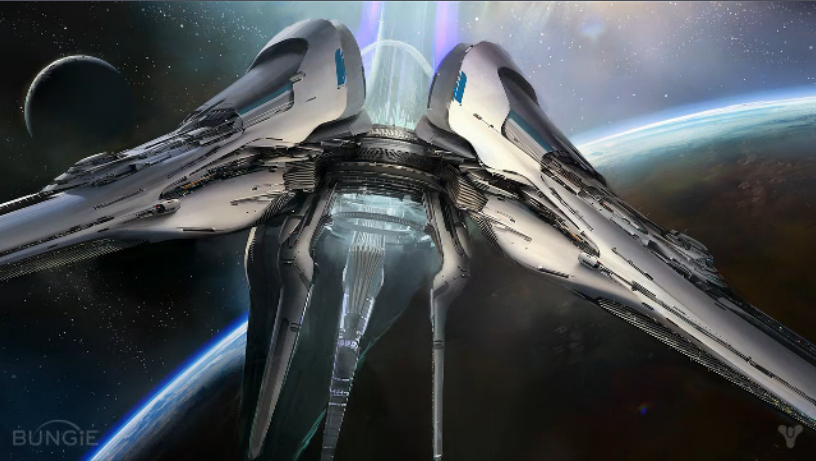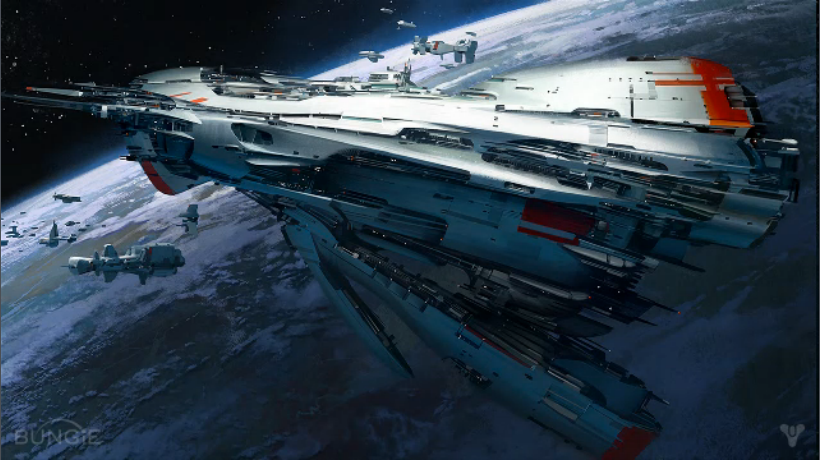 Here is hanger where human ships are docked one of the bungie guys said this is a place where heroes show of their armor and personal space ships. This seems to suggest the player can customize their own personal ships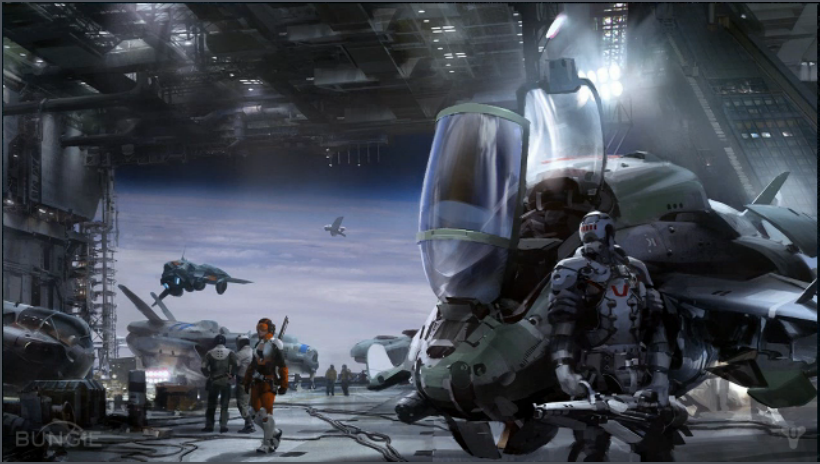 Here is a place that bungies describes as a frozen city occupied by machines where towers and skyscrapers become dungeons.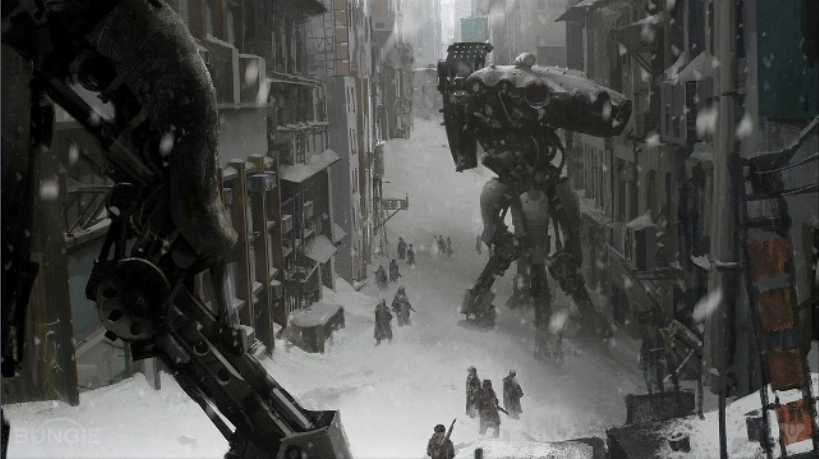 Here is a place currently known as the buried city as you can see ruins buried in mountains of sand on Mars.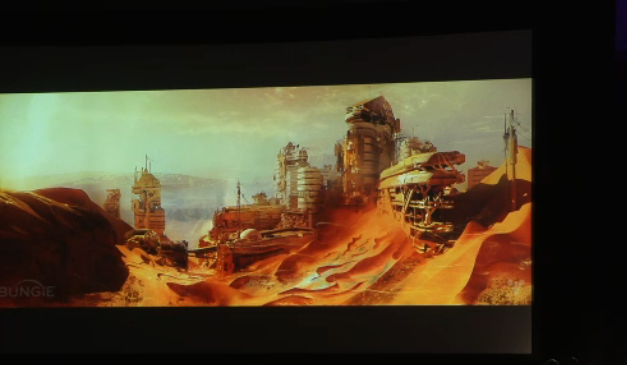 This is one of the enemy races, space zombies but officially named "Hive".
The flooded streets of Old Chicago.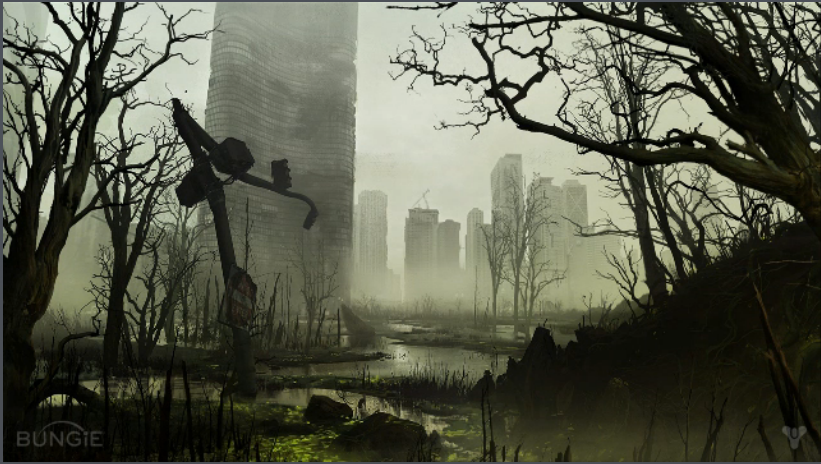 And here are some different types of weapons, they didn't mention that these were early concepts or finalized concepts but no doubt we will be seeing some of these in the game.