@

Twinreaper

:

(17 July 2018 - 11:47 AM)

Truth be told, I just started recently to notice how bland and plain the skyboxes in Destiny 2 are, because everything else is so beautiful and detailed and expansive that you dont really take notice of the sky.

@

Twinreaper

:

(17 July 2018 - 11:46 AM)

You can only look out into skyboxes so much...

@

Twinreaper

:

(17 July 2018 - 11:45 AM)

The snese of being somewhere truly expansive and overwhelming?

@

Twinreaper

:

(17 July 2018 - 11:45 AM)

Here's what I never did like about Halo or standard campaigns in general. It never felt natural. No matter what, you always started off exactly where you needed to be. there was no getting lost or side tracked. I realize a story is being told, but where are the mishaps? The wrong turns?

@

Twinreaper

:

(17 July 2018 - 11:42 AM)

343 already did the whole CoD gameplay mechanic copy and paste, why not just go full fledged Open World style at this point?

@

Twinreaper

:

(17 July 2018 - 11:41 AM)

I dont care what anyone says.... if you took Mass Effect, Destiny or the new game Anthem (coming 2019) and replaced it with all content items from the Halo Universe..... that **** would seel like hotcakes!!!

@

Twinreaper

:

(17 July 2018 - 11:38 AM)

of coarse players who have the absolute best luck in the game, will never see anything wrong with the system.

@

Twinreaper

:

(17 July 2018 - 11:37 AM)

Gut's comments on how good the REQ system is, negates his good idea for Vid master

@

UNSC Spartan-II

:

(17 July 2018 - 10:25 AM)

Love Guts' suggestion of bringing back Vidmaster challenges, those were great in Halo 3 and ODST.

@

UNSC Spartan-II

:

(17 July 2018 - 10:24 AM)

I would love for 343 to go back to Halo 3's way, or at least Halo: Reach or Halo 4's way.

@

UNSC Spartan-II

:

(17 July 2018 - 10:24 AM)

I don't even think it should be reworked in anyway. There's no way to work for specifically what you want, RNG reward systems are a massive failure for Halo. They were perfect for Mass Effect 3's multiplayer (one of the best multiplayers I've seen in my life), but horrible for Halo.

@

UNSC Spartan-II

:

(17 July 2018 - 10:22 AM)

The more I think about it, the more I realise how much I don't want the REQ system to be in Halo at all anymore. Red summed things up for me perfectly.

@

UNSC Spartan-II

:

(17 July 2018 - 01:26 AM)

@Jack Of Harts Thanks bro
@

UNSC Spartan-II

:

(17 July 2018 - 01:26 AM)

@I_Make_Big_Boom Great response, loving the thought and effort members are putting into this poll

@

343iBot

:

(16 July 2018 - 06:36 AM)

Welcome to the forums, sanjaysinghania838! View sanjaysinghania838's Profile
@

343iBot

:

(15 July 2018 - 11:20 PM)

Welcome to the forums, annamolly! View annamolly's Profile
@

Jack Of Harts

:

(15 July 2018 - 02:30 PM)

@UNSC Spartan-II Lookin' good in that colour buddy!

@

Jack Of Harts

:

(15 July 2018 - 02:27 PM)

Heyo

@

I_Make_Big_Boom

:

(15 July 2018 - 12:08 PM)

@UNSC Spartan-II I replied yo

@

UNSC Spartan-II

:

(15 July 2018 - 07:42 AM)

If I'm ever interested again, I'll certainly give it another shot.
Spartan II S-173
Member Since 10 Apr 2018
Offline
Last Active May 30 2018 01:31 PM
whats on my mind right now is what if in halo 6 they put my character in the backround of one of the cut scenes or as a easter egg i would be so happy so see the spartan II S-173
Updated 30 Apr · 0 comments
About Me
"What one does when faced with the truth is more difficult than you'd think." ―Angel S-125
Journal entry introduction- I'm a Spartan 2 i am one of the best. Sometimes i fight with ODST's and ONI. Im also the leader of team cyan a 4 member spartan team the names are Angel Cendejas S-125 (me) and Andrew west S-50 and katie anderson S-106 and Sarah jane S-048 with me using a assault rifle and magnum and Andrew with a shot gun and magnum and katie with a Smg and magnum and Sarah with a sniper and you guessed it a magnum with my smart A.I named Catrina with a unique model this is S-173 signing off. End of journal entry
Biographical Information
REAL NAME
Angel J Cendejas
DATE OF BIRTH
July 23, 2511
HOMEWORLD
Physical Information
GENDER
Male
HEIGHT
207.7 cm (Without armor), 216.9 cm (With armor)
HAIR COLOR
Black
EYE COLOR
brown
RANK
Chief petty officer
SPARTAN TAG
125
CLASS
BRANCH
UNIT
Team Cyan
AFFILIATION
CYBERNETICS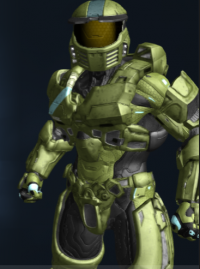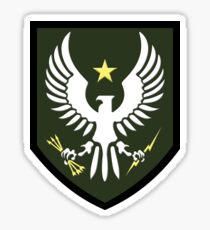 Early Life
Angel was born on July 23, 2511, in the rural areas of the city of Corsica on the outer colony world of Concord. Angel was, since childhood, very good at stealth. Angel was known to have amazing reflexes and being very fast and agile, something that always gave him an edge over others, even during the tough Spartan-II training. At the age of 6 years old Angel was approached by a women DR. Cathrine halsey after talking for a short time the doctor left The next night, when everyone in his family was sleeping, a few ONI agents silently entered the house, and snatched Angel and was taken on a pelican and went to Planet reach. He then sat down in a corridor with the other trainees, later that night we were showed to the cafeteria got dinner and went to bed. "i was the 8th person wake that day when the doors open to the outside of a training course the air was fresh there." After training the members of the spartan II program got to eat, after that it was more training. The day after that and the day after that it was the same and when they did the ring the bell exercise Angel watched John 117 get punched by one of his team mates and spit on by the other, somthing about watching that made Angel feel alittle bad for John even while knowing he didnt help his team in anyway. Later that day he ate turkey with his team. some time later all the spartans went on an exercise mission, while Angel was told by the person next to him "to the river spread the word" Angel quickly went to the river and meet up with John and his team as well as Angels team and everyone else. While placing the pieces of the map we learned that one piece was fake after a while Angel then said "trees trees and more trees" then some one said from the group "quiet, grab some rocks and climb on the trees there people coming" Angel quickly grabbed 2 rocks and climbed up a tree. people came and Angel watched samuel sound sort of like a owl and watched john throw a rock., after john there was kelly then others and Angel threw rocks as well hopped down and went onto a pelican that john found. one day when Angel was 14 everyone had to go through augmentation, after the augmentation and Angel survived it he woke up feeling weird but better except for getting headaches. he went with everyone and they all saluted the dead and watched as the dead that were in pods went to space. When everyone was on a frigate because of their first saw of the covenet Dr. Cathrine halsey made sure that all of us went to the lab, and we all saw project Mjolnir when halsey asked for a volentire after showing use a video john was the first and said "ill do it" so he got in the suit and took the first step Angel didnt look or couldnt look away from this. After john took his step and we all knew we were safe we got out suits and blue team battled the covenet after that we all had our missions battled more covenet and the insurrection . one day Angel went wandering the halls of a frigate and saw katie and said "hey katie" after a talk for a while Angel asked "What does one does when faced with the truth is more difficult then you'd think?" Katie then looked at Angel for a minute and said "i dont know.."
On a mission team Cyan meet blue team once again and Angel instantly went up to blue team and said "its been a long time..." Fred then said "it sure has.." after that there was a talk about both of our missions and we quickly part ways with no time to waste and as Blue team did their mission Team Cyan infiltrated a covenet base and blew it up and completed theirs. Many missions and many times seeing the other SII's and more spartans Angel still fights the good fight .
---
Community Stats
Group

Members

Active Posts

4

Profile Views

604

Time Online

7d 21m 33s

Member Title

Grunt

Age

Age Unknown

Birthday

Birthday Unknown

Gender

Male

Interests

HaLo way point clan (UNSC the N3XT SPARTANS) is recruiting
https://www.halowaypoint.com/en-us/spartan-companies/unsc%20the%20n3xt%20spartans
Gamertag

heir and baymax
Profile Feed

whats on my mind right now is what if in halo 6 they put my character in the backround of one of the cut scenes or as a easter egg i would be so happy so see the spartan II S-173


Apr 30 2018 12:55 PM

Give a warning to spammers


Apr 10 2018 02:33 PM
ill be trieing to follow the rules alot im a Spartan and i follow orders so sir yes sir to rules

Apr 10 2018 02:34 PM
Viewing Profile: Spartan II S-173

Rules ·