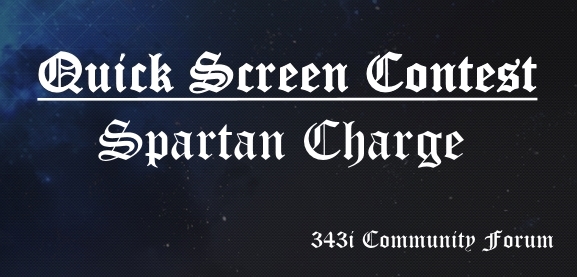 The Quick Screen Contest is back! If you are new to the contest, this is all about the posting any of your Halo in game screenshot with a caption on it that fits the theme within the given time. Best Halo screenshot & caption wins!
The theme is Spartan Charge, the screenshot must have your character using the Spartan Charge Action. The screenshot must be from Halo 5.
Only ONE Picture and Caption entry per person (you may change your screenshot and caption).
CONTEST ENDS: 2/7/2016 at 11:59PM EST.