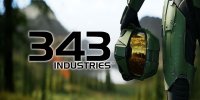 Hello Halo fans! Here's a roundup of the latest news and updates from the Halo universe.
Halo Infinite Season 5
After a rocky year and a half, Halo Infinite's upcoming Season 5 seeks to bring new content and features that have been long awaited by fans1. The developers are working hard to improve the game and provide an enhanced experience for all players1.
Unwritten Rules of Halo Infinite
A recent article explained some of the unwritten rules of Halo Infinite2. It emphasized the importance of avoiding team killing to maintain a sense of camaraderie and enhance the overall experience of the game2. The article also discussed responsible teabagging, using it as a means of communication with teammates rather than just taunting fallen enemies2.
343 Industries' Role in Future Halo Games
There have been reports that 343 Industries will no longer be actively developing Halo games, but will oversee outside development3. This means that new games in the series will be created by third-party studios3. However, 343 Industries has denied these reports and clarified that it is not ending active Halo development at its studio3.
Upcoming Events
The Halo World Championship is returning to Seattle, WA! Join us this October 13-15 for a full-on Halo-Fest4. In just a few weeks, the greatest Halo players in the world will face off here in Seattle, Washington4.
Tenrai III Event Launch
From September 19 to October 3, the Tenrai III event was active in Halo Infinite, bringing a free 10-day event4.
That's all for now. Stay tuned for more updates and news from the Halo universe!