Here we have 3 new pieces of Destiny concept are have just been discovered from the Game Informer magazine.
Thanks to Drizzy_dan for showing me these images.
This image is on one of Jupiter's, as you can see there are building ruins that's confined in an icy environment most likey one of the locations humanity once colonized and one of the locations we may visit and reclaim.

This image appears to be in space as two space crafts fly through huge structures, it looks as if the structure is falling apart or is heavily damaged maybe a battle is taking place there.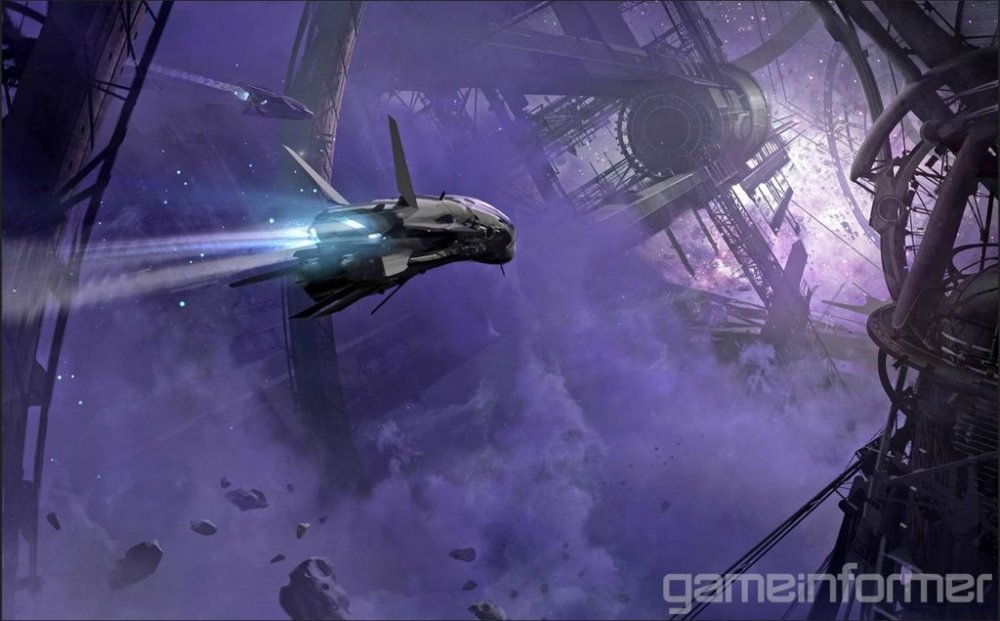 And the third picture, it looks very industrial factory facility. As you can see what appears to be some kind of tower buildings as there are people or aliens that are about to enter one and they supported by huge chains.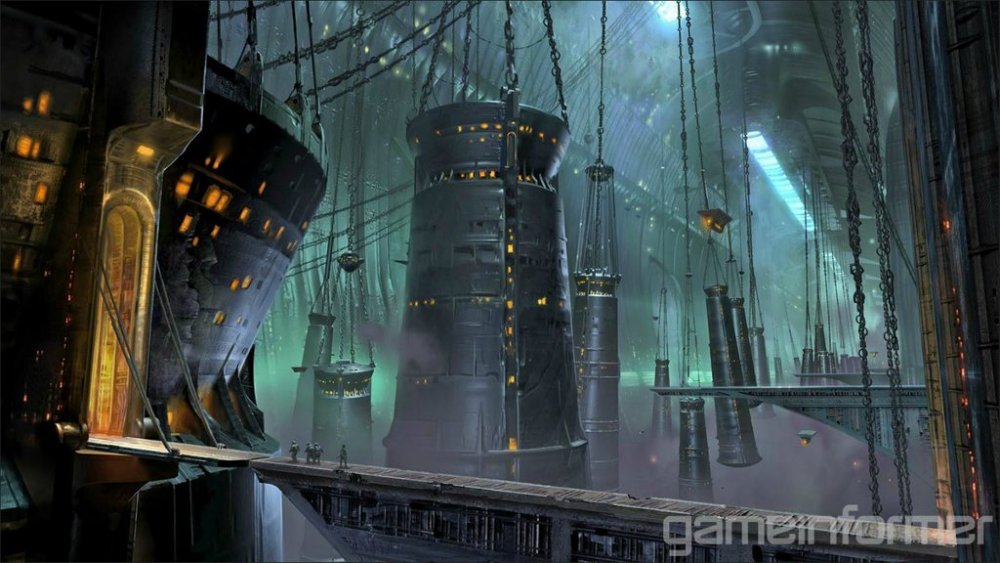 To me the image above reminds me a little of the tower structures from bungies MAC game Marathon 2: Durandal (image below) with having somewhat similar shapes and the patterns of lights on them.