0
Halo 5: New Warzone map revealed
Halo 5
Warzone
Map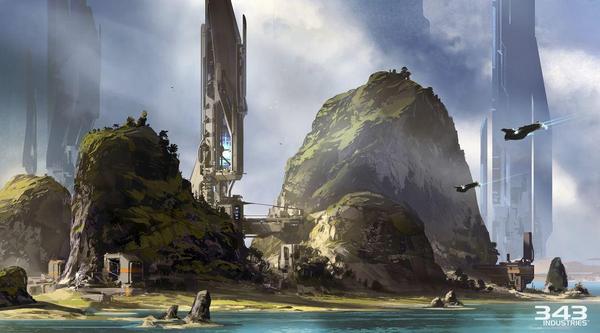 On the first day of Comic Con Microsoft came out swinging by announcing one of the maps that will be featured In Halo 5's Warzone gamemode.
The announcement wasn't just any old announcement with a few concept art pictures and a name, no. They announced it by showing off a 89.500 blocks large, half a ton weighing Lego replica of the map.
The map will be called 'Raid on Apex 7' and is already bigger than the map 'Escape from A.R.C' which was shown at E3.
Here's the Lego structure:
And here's some of the concept art:
The style of the map was inspired by the level The Silent Cartographer in Halo CE.
Mysterious island? Check. Large middle structure? Check. Getting lost? Probably.
"Clearing out the initial Covenant threats and controlling the Forerunner Spire in the center of the island is paramount to a team's success and provides a central base of operations. If your team loses the Spire, don't despair; players can use a system of caves or taketo the beach to flank the base. Beware of the Covenant though, for they will not let you take this islandso easily. They will counterattack and fight to retake their territory. Continue the push for control of the island and take out the opposition's core… before you awaken something much worse."
~Microsoft
The map appears to play out similair to the Escape from A.R.C map. First you'll drop in with a Pelican and will have to clear your base of AI enemies to be able to proceed. After that you'll have to option to either go for the central base and or bosses to score points or choose to go for the enemy base and destroy their core.
Choose wisely.
What do you think of the map? And what might we awake on it?
Let us know down below!
Thank you for reading!

Source:
Gamespot
Article: Halo 5: New Warzone map revealed

Rules ·