0
Halo 5: Guardians REQ pack info
Halo 5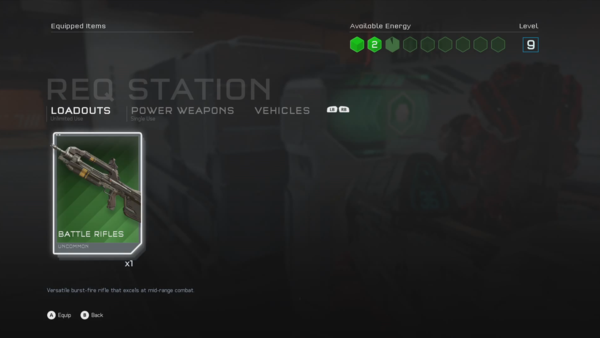 In the list of goodies we get with the special edition for Halo 5: Guardians are 14 REQ packs. But what are these REQ packs exactly?
REQ packs are purchasable with in-game REQ points which you earn after completing a game of Warzone or Arena multiplayer. Get enough of these REQ points and you'll be able to redeem them for REQ packs. Since the special editions feature
"A Warzone REQ bundle with 14 Premium Requisition packs" we can assume that there are different types of REQ packs you can purchase. REQ packs are also obtainable by leveling up your Spartan Rank and completing commendations.
So what is within these REQ packs?
Each REQ pack has a variety of items. Including unlockable weapons, armors, skins, assassination animations and more.
Be aware that only cosmetic items obtained from REQ packs are usable in the Arena portion of the multiplayer. The weapon and vehicle cards shown in the E3 demo are restricted to Warzone.
In Warzone you'll be allowed to take your weapons and vehicle cards from REQ stations. To ensure an equal start of the match the cards are restricted by Warzone's in-game REQ level which you can level up by completing feats in the Warzone match. So no starting out with a Mantis and stomping on your enemies just because you got lucky with your REQs.
After the game's release 343i ensures us of new additions to the REQ packs so we'll always have something new to play around with.
As a matter of convenience 343i will also make REQ packs purchasable from the Microsoft Store. A part of the income from these purchases will go to the Halo Championship Series' prize pool.
Now I can hear you thinking "OMG MICROTRANSACTIONS NOOOOOOOOOO" but keep in mind that these REQ packs will not yield you anymore power on the battlefield. The weapons you'll be able to use in Warzone are still locked behind the in-game REQ level for balance sake. The only way these microtransactions are benefitial is if you don't really have the time to play Halo each and everyday but still want to keep up with some of the unlocks.
Also remember that the Map Packs will be completely free.
What do you think of this REQ pack system?
Let us know down below!
Thank you for reading!

Source:
Halowaypoint
Article: Halo 5: Guardians REQ pack info

Rules ·