0
Halo 4: Forward Unto Dawn Statue Revealed & Cortana statue teased
343
microsoft
Halo: Reach
forward unto dawn statue
cortana statue teased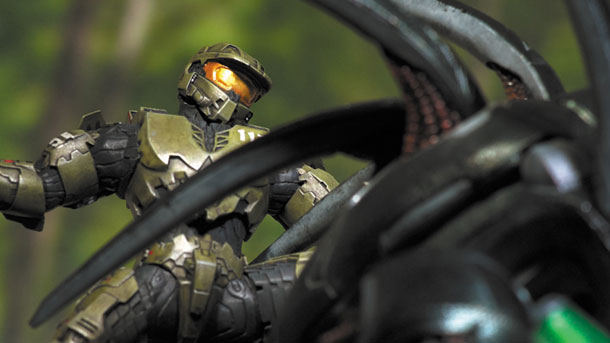 The Halo 4: Forward Unto Dawn statue revealed and Cortana statue teased.
Read below for more details
Source: Gameinformer.com, IGN.com
McFarlane Toys revealed the new Halo 4: Forward Unto Dawn resin statue "The Master Chief vs The Hunter."
"This highly detailed, hand-painted, cold-cast resin statue depicts the series' climactic scene, when the Master Chief - out of ammo and out of options - single-handedly faces the unstoppable rampage of an invading Covenant Hunter to save the lives of UNSC Cadets," the company says.
The statue is limited to 500 pieces and retails for $225. It's available this December is can be pre-ordered through the McFarlane store now.
As if our review of Halo 4 wasn't enough to get you amped for the game's impending release, we've got an exclusive first look at a new Sideshow Collectibles premium format figure for Master Chief's partner-in-crime, Cortana.
Check out Sideshow's website for more information on the piece, and stay tuned to IGN for release date information in the upcoming months.
Article: Halo 4: Forward Unto Dawn Statue Revealed & Cortana statue teased

Rules ·