1
Sculpture of a Destiny alien creature?
Bungie
Destiny
Alien
Video Games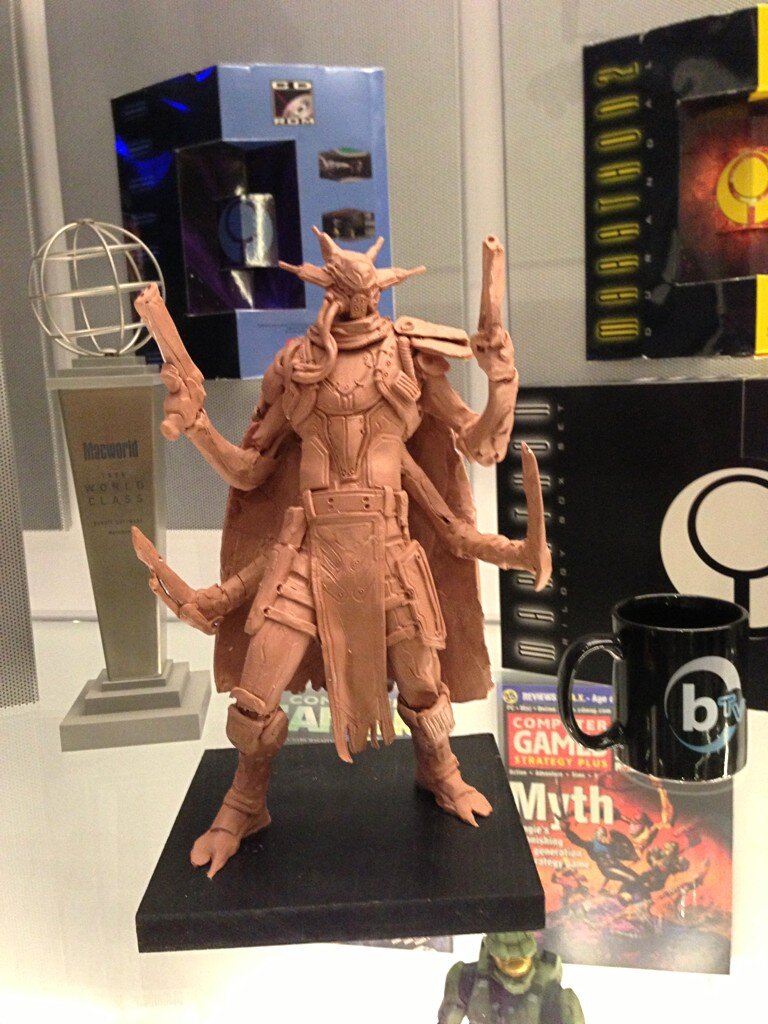 This picture was found on twitter and it's a sclupture of an alien character presumed to be from bungie next game Destiny. It looks similar to an alien character that was in the concept are for destiny. Bungie are revealing destiny this sunday so I'm sure we will find out if this creature is destiny related or not. So in the mean time what are your thoughts on this, do you think it's destiny related, do you like the look of it?
It looks a bit similar to this character in the concept art below.
Article: Sculpture of a Destiny alien creature?

Rules ·