0
Halo 5: Upcoming Expansions
Halo 5
DLC
expansion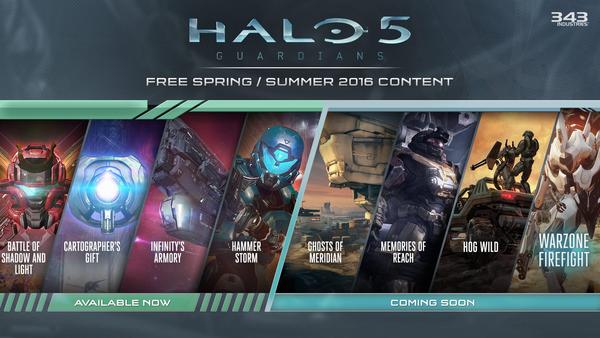 'Twas only yesterday when 343i streamed the newest Hammer Storm expansion with Ball gametypes and Grifball. And it has only been a few hours after the stream that we got the actual expansion for ourselves. (So get downloading!)
But that's not what I'm here for today, I'm here for a recent
tweet
by 343i that shows us some pretty exciting stuff.
If you would be so kind to look at the image at the top you'll see eveything we've had thus far on the left. To the right we see (possibly in order) what's to come the coming months. And yes, there's going to be Firefight! And Reach themed stuff! And Hog's! And everything!
There's not really much to go on right now other than the image above and the little
teaser trailer
we got during yesterdays stream. But speculate away!
What do you think will be featured in the upcoming expansions?
Let us know down below!
Thanks for reading!

Article: Halo 5: Upcoming Expansions

Rules ·