0
Community Spotlight: Halo Team Assemble
Community Spotlight
CS
Halo Team Assemble
HTA
Yoshi
Fishy
VinWarrior
Nameless 4th Individual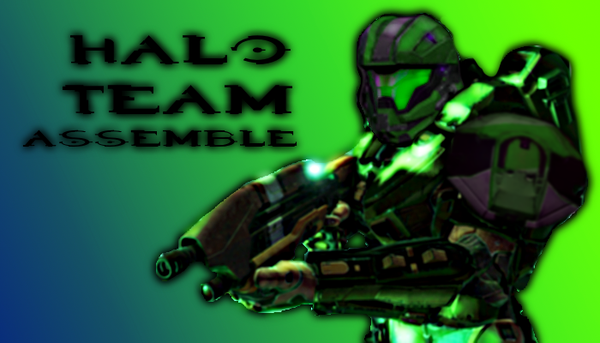 What started as a small group of friends who would get online at the same time to play Halo, turned into a group of Halo and gaming enthusiasts looking to make a name for themselves in the larger community. Halo Team Assemble is a rising group of gamers that's main goal is to band the Halo Community together again through playing and interaction as it once was. Fishy, Yoshi, and VinWarrior are three of the founders of HTA and each do their own part in achieving their ambitious dream.
343iCF
HTA's stomping grounds. We're all aware of our home forum but did you know that Halo Team Assemble started here in our Shoutbox? You can find threads related to HTA in the Contests & Events and Game Invitations forums where you can chat about HTA and see information about upcoming game nights and streams.
Twitter
HTA has grown by almost 200 followers just this summer on Twitter where it does most of its interactions. Their most popular tweet got 273 likes and 106 retweets as seen above. They have interactions with HaloTubers like ToaFreak and Greenskull and higher presences like GrimBrother One from 343 Industries occasionally.
YouTube
Lost: A Halo Machinima is Halo Team Assemble's latest project on their YouTube channel. So far it's received 700+ views and pretty good feedback just from the first episode (which features Wangtime from Ultimate Halo!). Episode 2 is currently in progress and they've been recruiting voice actors and editors (including our own D-38 Boss) to make this episode even better than the first.
"There will be plenty of new characters, and the story is going in a direction I think everyone will be intrigued by," says Halo Team Assemble's VinWarrior.
Check out the latest interview this week starring these 3 to see more about what they have to say about upcoming projects, current works, and their goals in the community.Follow the Halo Team Assemble guys on Twitter, tune in to their streams, and subscribe to their YouTube channel. Thanks for reading. Stay tuned for another Community Spotlight next week.
Article: Community Spotlight: Halo Team Assemble

Rules ·