0
BTBnet Summer Shootout Tournament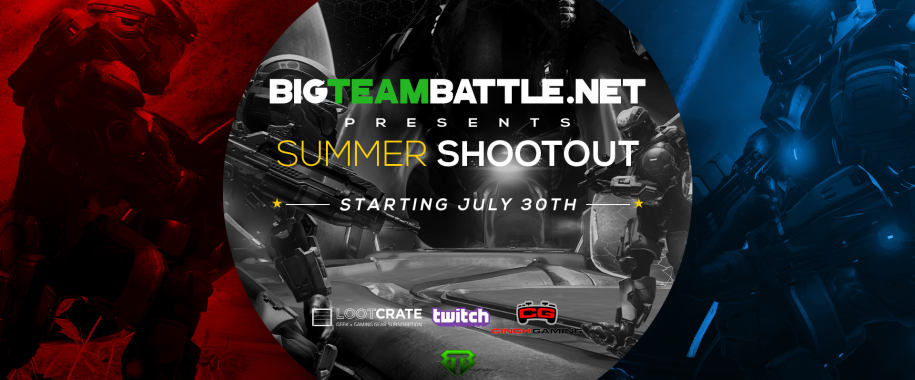 Hello wonderful members of 343i.org, I come with news from our friends at BTB.net. For those who don't recall who they are, we are currently holding the Meet Your Maker Forge Contest in unison with them and HaloCustoms.
We're pleased to announce that BTBnet will be hosting a tournament this summer and we
WILL
be putting a team together for it to support Matclan and BTBnet. There are some good prizes to be won and we may just get some depending on how many teams register!
Date and Time:
Saturday July 30th, 2016 @ 12PM PST (3PM EST, 8PM GMT, 2PM CST, 1AM Lewis Time, 3AM JL Time)
Format:



Single elimination bracket




Best of 5 for regular series matches




Best of 7 for the finals
Maps and Gametypes:
All maps and gametypes can be found in Matclan's bookmarks.



Artemis (CTF, Slayer) - Ad Arcanum, Psychoduck, help from Matclan




Fracture (CTF) - Squally DaBeanz




Guillotine (Strongholds, Slayer) - Psychoduck, 343




Scavenger (Strongholds, Slayer) - CommanderColson




BTB Torque (CTF) - 343, modified by Matclan
Prizes:



1st Place - Jinx HCS T-shirt of the player's choice (

T-shirt 1

) (

T-shirt 2

) &

Jinx HCS Cap




2nd Place - Jinx HCS T-shirt of the player's choice from the above




3rd Place - Halo themed keychain
MVP:



The top 4 teams will get to vote on an MVP. Those 4 individuals will then be put to a community vote for a grand MVP who will win a special unrevealed prize.
There will be 10 players per team (8 main and 2 subs). Do NOT sign up below unless you are sure you'll be able to make it. Read the rest of the rules and see the full announcement on
BTB.net
.
Article: BTBnet Summer Shootout Tournament

Rules ·