0
Battlefield 3: DICE quadruples number of official console servers
Battlefield 3
Dice
console
console servers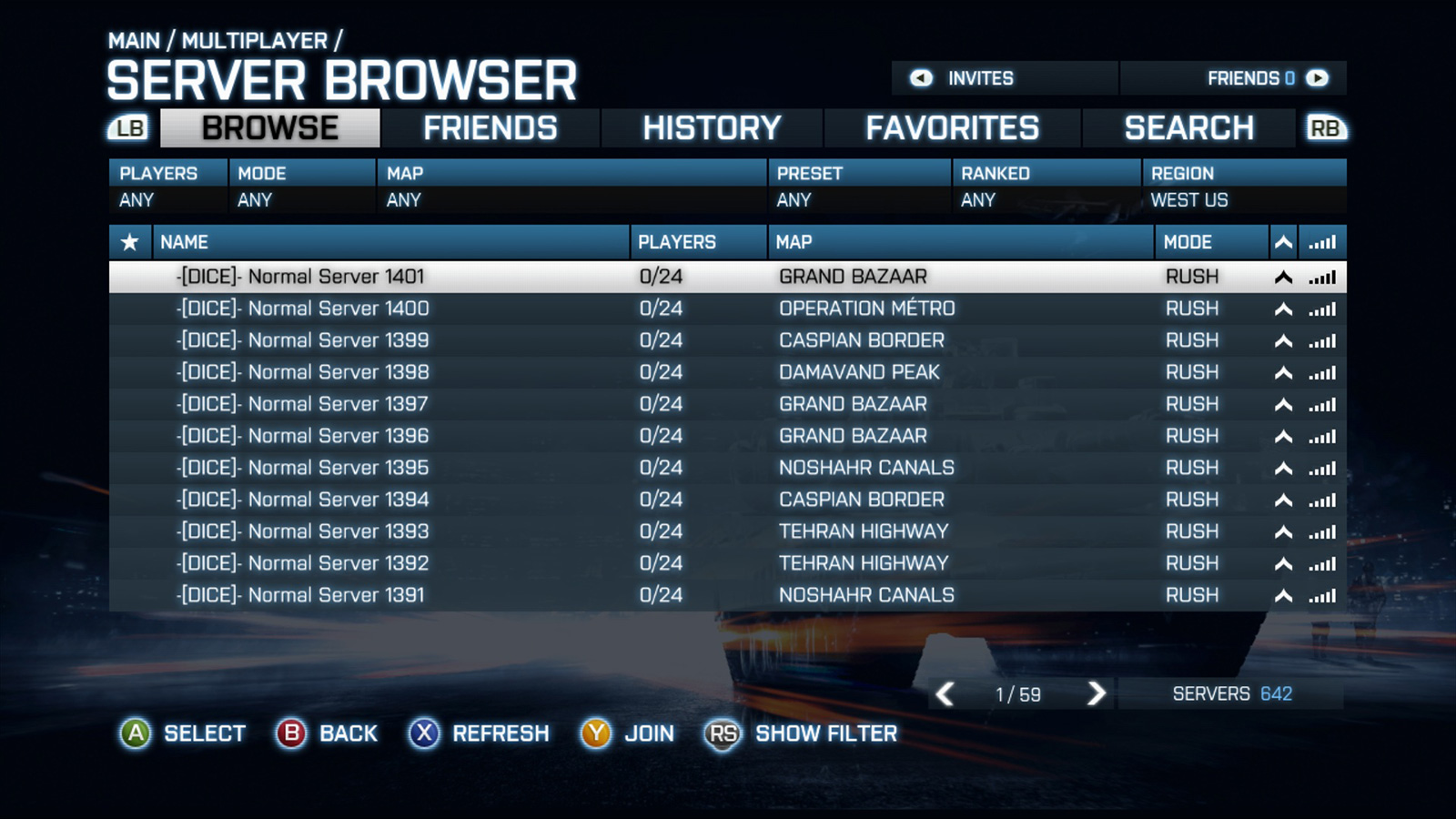 Adding 4x official servers, answering the fans call. Tired of getting kicked from rented servers? Well, now you don't have to deal with that.
READ BELOW FOR MORE DETAILS
FROM: http://www.computera...m/homepage.php?
BY: Tom Ivan
"We have heard your wish"
DICE has boosted the number of official Battlefield 3 servers on consoles.
"We have heard your wish for more official DICE servers," the studio
said
. "As of now, we have effectively quadrupled them on both Xbox 360 and PlayStation 3.
"Note that you will still be able to get quick matched into any ranked server. For the best results if you want an official DICE server, please refer to the manual server browser and enter 'DICE' as a search term.
"If you go to the Server information screen, all official DICE servers will have the owner set to 'DICE'. Remember that you can favorite servers that you like so you can easily find them again on your next session."
In April DICE enabled Battlefield 3 players to begin
renting their own servers
for multiplayer games. Official DICE servers soon began dropping off the radar on PS3 and Xbox 360 because they had been rented out to players, although it didn't take long before public opinion
led to their reintroduction
.
Last week EA confirmed a
Battlefield 3 Premium Edition release date
of September 11 in the US and September 13 in Europe. It'll include the game, all Battlefield Premium content (including five themed DLC packs), and a 'Multiplayer Head-Start Kit' which automatically unlocks 15 different weapons, gadgets and vehicle upgrades.
Video here.
http://www.computera...y-SL35sD8F1T39u
Article: Battlefield 3: DICE quadruples number of official console servers

Rules ·