Greetings fellow members, welcome to another of Agent York's (EK) Analysis, if you remember a while back I analyzed a piece of Halo 5 concept art that was revealed, citing how it could hint at a Halo Wars 2. With Microsoft being very open to the idea, while the concept art itself isn't for Halo Wars 2, I still believe we will get some form of an announcement. Anyways, to the real stuff!
An image leaked over on r/Halo today that appears to be from a Live-Action Halo 5 commercial, possibly intended for E3 2015 reveal this year. The image, shown below, features a very damaged and desolate area in the high mountain ranges that holds a battered monument with the words 'Duty and Honor Above All' on it. This is some great irony seeing as Chief has gone AWOL and deserted the UNSC and ONI, leading to the fact that he holds Duty and Honor below his current goals. Chief is not in good shape in this photo as his bruised armour shows him huddled against this monument, possibly critically injured or unconscious.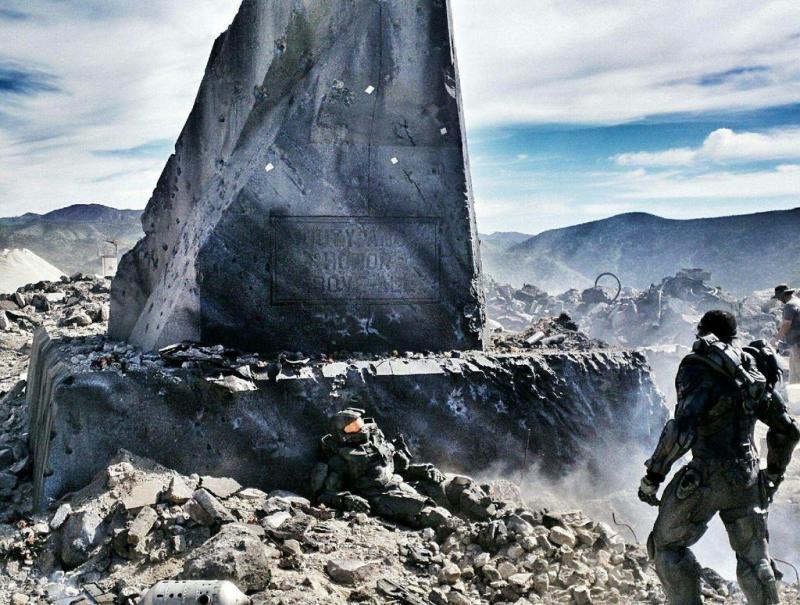 Next to him is Agent Locke, strangely without his helmet, staring over at the Chief in awe. He also seems to have his pistol at his side if my eyes don't deceive me. Locke however doesn't seem to be primed to kill Chief, nor does it seem he inflicted any damage on Chief or the area. My guess is that this is mid-game where Locke finds a battered and hurt Chief, possibly leading to a bit of screen-time together before Chief slips out of Locke's clutches.
My opinion on what this scene is intending to show is Chief trying to tackle a challenge on his own, possibly tackle finding Halsey, and heading back to either Earth or Reach, as this seems like a very damaged human world. He ends up pulling a Halo 3 and landing on something, and I quote Johnson, "As stubborn as you are". This may be where Locke comes in, Chief still blind to the fact that Locke can help him, only chasing for a way to get Cortana back, chasing a shadow.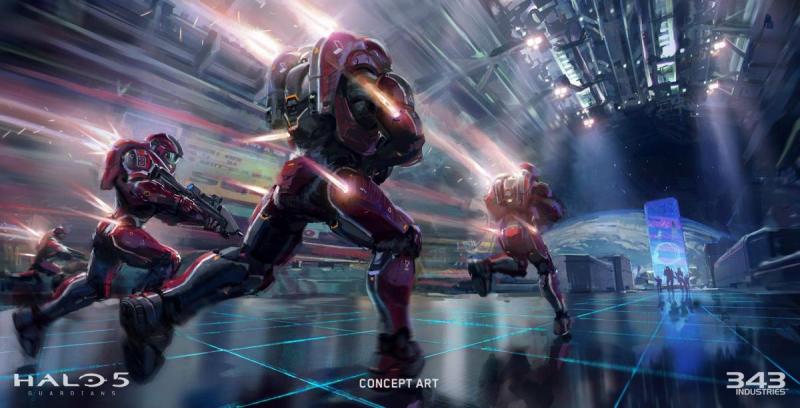 If this is Reach, that brings up an excellent way to show the Arbiter just what destruction his forces caused, and possibly help strengthen the bond between him and Locke, showing how they've both suffered loss due to their mission.
Anyway, I'll add more speculation whenever I can, since Yoshi is pulling me away to go play Halo: TMCC, but for now, that's it. Leave your thoughts below lads and ladies, I'll see ya next time!
EDIT: I'd like to remind everyone that NOTHING has been confirmed, this is all speculation and could just be a mass rumor, be advised. Also, it is okay in the site policy to post leaks, I checked.