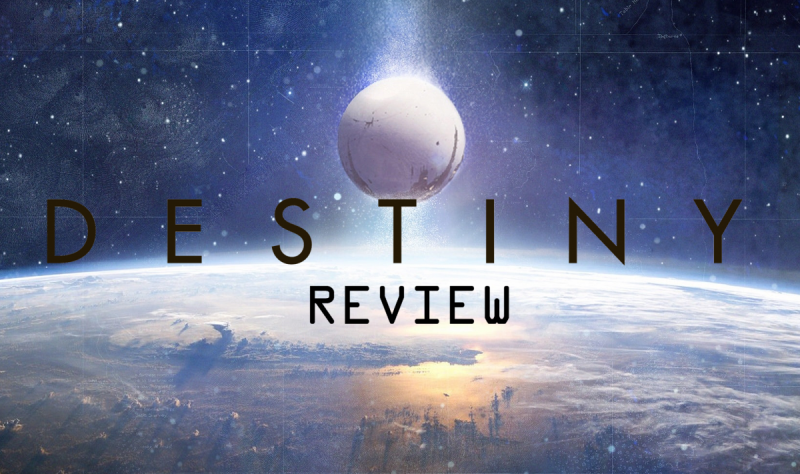 What happens when a large company, let's call this company Activision as an example, buys a masterful and genius company, let's call this company Bungie, and morphs Bungie into another, let's say Infinity Ward, pumping out a quarter finished title and promising updates later? Destiny happens!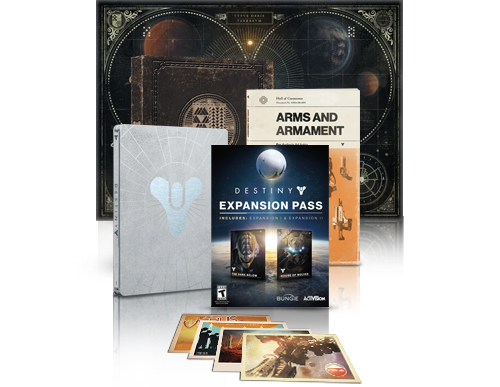 Now look, we were ALL hyped for Destiny, whether you want to admit you were or not, deep down you were excited and the majority of us were sucked in and bought the Limited Edition or even the Ghost Edition on Day One. If you were like me and did the above, I'm sure you're also feeling a bit of buyer's remorse right now even playing the game. It makes it worse when content is cut straight from the game on the Xbox versions and given to PlayStation users for no extra fee, that we're likely to not see for another year or longer. And even worse than this, the discovery that paid DLC is implemented inside the game at launch, whether it be finished or not. Activision is a monopolistic greedy group of corporate scammers who figured abducting Bungie and destroying what looked to be the game to define a generation would make them a few hundred million, which it did.

Activision bashing aside, how is Destiny? Well, let's start with core gameplay. This is where Destiny shines in a lot of ways and makes you smash your head into your desk at full velocity in others. Core shooting and maneuvering is done excellently, as should be expected by the company who made Halo. The loot system in the game, on the other side of the coin, is absolutely horrid. With an awkward RNG (Random Loot System) based loot system, the game feels unbalanced and flat out amateur in some areas, coming from Bungie. With absolutely no trading, gambling, or balanced loot drop system, the game is a chore to play as you play for hours on end or end up grinding loot caves on Old Russia. I tried so hard to play fair, I really did, but good god it's a horror show to even attempt, it's so much easier when you just farm away and get good enough loot to attempt the Vault of Glass. The areas of play all feel different and complex, and the enemies (even though all playing like mindless drones) look visually appealing and unique, which is a plus for me. On the subject of Vault of Glass, the raid and all existing strikes are a ton of fun to play with friends and make the excruciating farming a bit more tolerable as you grind Aksor on Nightfall together for five hours straight for that Last Word.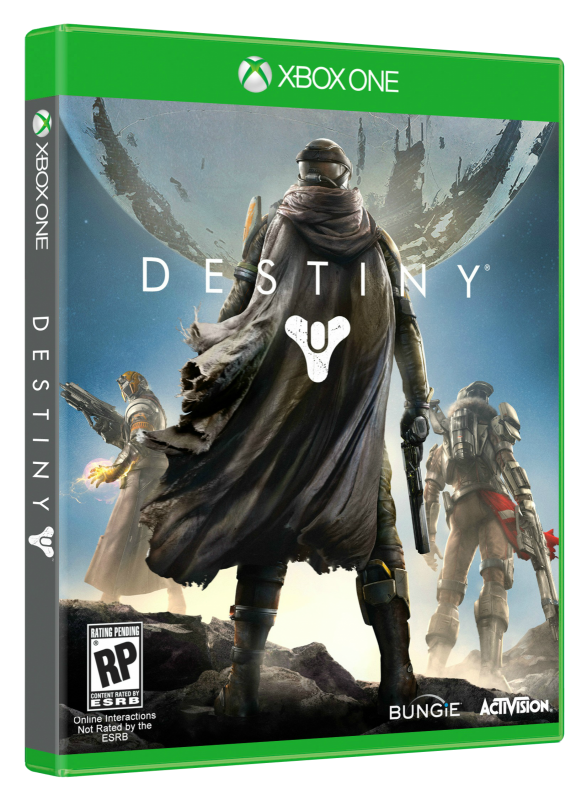 Moving on, Destiny's least respectable area (in my opinion), the game's story, if you can even call it that. I was genuinely getting interested after the first cutscene and was quite enthralled to keep going, likely my burning hype trying to fart out one last jolt of excitement, but I soon began to notice very odd patterns, with little explanation to flat out ANYTHING, and odd dialogue that made me feel like the game's characters were encouraging me to buy another DLC. Now, with explaining, they open doors and proceed to leave them open after their ridiculously short story ends on the laziest note I've ever seen, thank god it wasn't filled with the mass amount of plot holes of a certain RPG made by Bioware I won't name. "Who is the stranger? Why are you here? WHAT IS GOING ON?!" Is what you'll be screaming at the top of your lungs throughout the game. And as for the strange dialogue, they say things like, "Congrats, but more darkness awaits below the Moon's surface." and it would make me question, before I realized that DLC takes place down there. They don't give you a victory cheer, they tell you 'you did a decent job, go fight some more, don't question our motives'. And this is coming from BUNGIE, the guy's who made the deepest and most emotional lines of dialogue possible in Halo. Maybe the reason it's so lacking in this area is because the lead writer up and left a year ago, and they scrapped the story with only a year to fix it? That's my theory, but I'm not here to shout hogwash at you.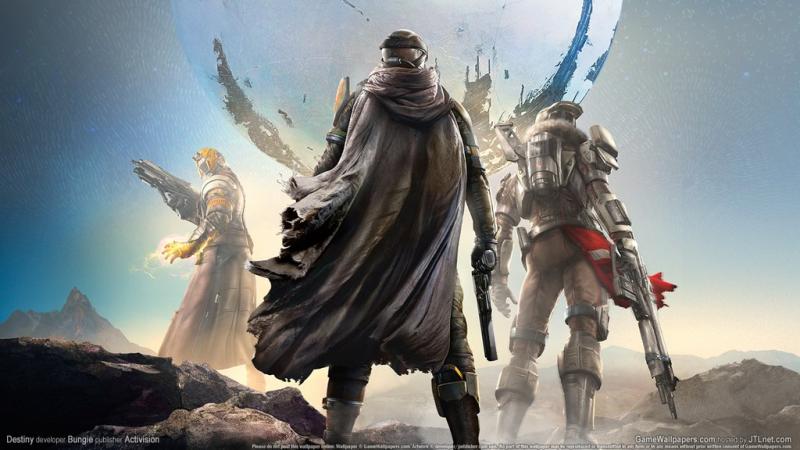 Finally, something I can praise in Destiny, the game's graphics. From the details on the enemies, to the green skies of Venus, to the cold winter air running through Old Russia, this game is gorgeous. The graphics team knocked it out of the park in Destiny and spared no dab or brush of bright colours. It almost feels too pretty for the type of game it's trying to be, but you don't really care all that much when you watch the International Space Station drift apart above the moon now do you? The sound team also did a spectacular job, making the game's score immensely impressive. As a matter of fact, it sounds so good it makes me fuming angry that they fired Marty without a cause. Anyway, amazing job on the score and overall stunning vistas and designs. Though I do wish the sound was appropriated a bit better in the actual game, as certain scores can feel out of place with what you're doing. And since I have more than enough room, might as well mention the ridiculous excuse for multiplayer, The Crucible. I had zero fun with this unless I was playing with people I knew and could chat to about how horrid it is. It's loot system is retarded to excruciating levels, as many players will state. Matches feel extremely unbalanced with Level 2s gunning down Level 20s with ease with their Shotguns and Hunter class actions. If you have the Invective exotic shotgun, and are a hunter, you're gonna have a blast dominating people in Crucible, if not well tough luck getting that Legendary faction armour.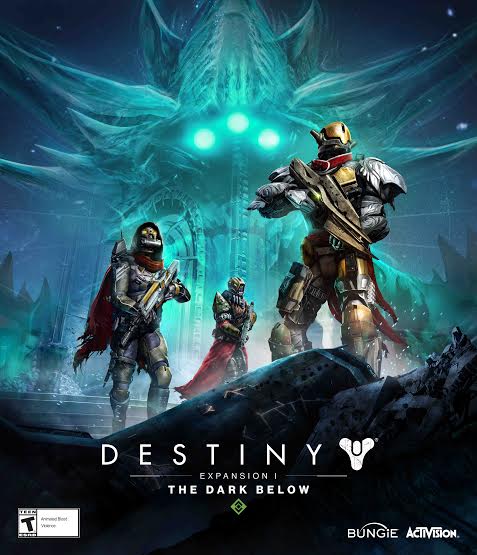 Overall, did I enjoy Destiny? Yes, not as much as I hoped I would, but I had occasional fun. The game has extreme problems in it's current state though that Bungie is trying to fix, and they have, honourably, taken the blame on their shoulders, which is admirable. Still, humility aside, the game needs massive work and was nowhere near the title we hoped for. If you buy it for a lower price though, maybe $30 + $30 DLC, you might get a kick out of it, just know that owning the Expansion Pass is a must if you're buying this game, as you'll feel extremely left out in terms of gameplay if you don't. Also, play the game on PlayStation consoles simply because of this dumb deal right now, when the time comes and Xbox players get the DLC, feel free to pick and choose.
6/10
Thanks so much for reading guys, see ya next time!