Mark 4
He looks a bit better then the Mark 6 to me. The space diaper does not look as weird, but they fixed that in Halo 4. A very cool armor, the design was a test that would be used for the future armor he wears.
Mark 5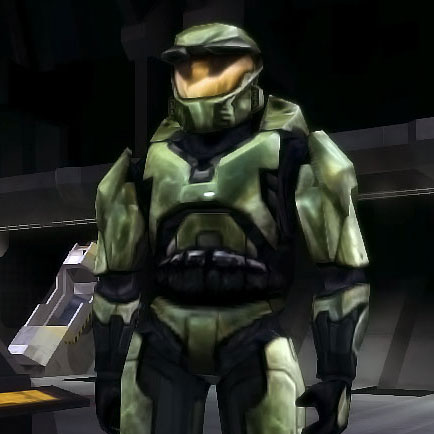 Very cool, one of my favorites. It looks very iconic and original.
Mark 6 Halo 2 era
A bit of a downgrade to me. It just does not feel as unique to me, especially the helmet. Still badass.
Mark 6 Halo 3 era
More realistic, he looks less dirty. I like this, especially the scars.
Mark 6 Halo 4 era
A heck of a lot more detail and better design. I love the black covering his crotch. The shoulders and visor look nice too.
My favorite out of all of them would be Mark 5, just feels more badass, my favorite helmet in all of Halo. Your favorite?