Maximus IL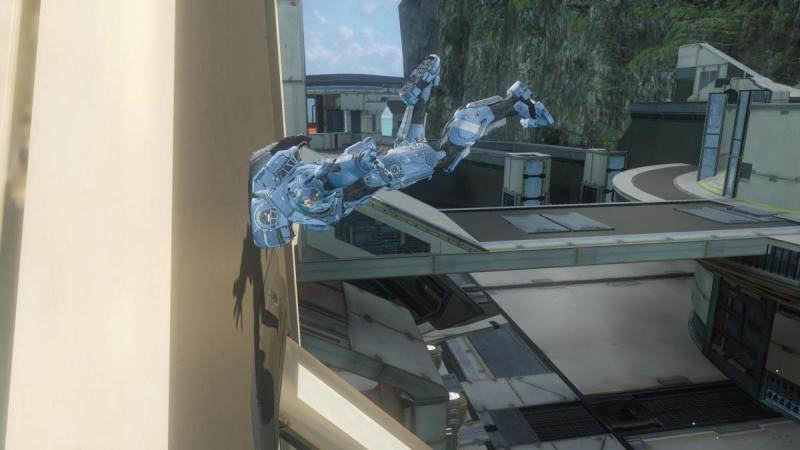 Pale was built as an entry for the combined 343industries.org / Forge Cafe / Halo Customs 2v2 contest. The contest version is here for anyone who would like to play 2v2. Both the 4v4 and 2v2 versions support Slayer, Regicide, CTF, Extraction, KoTH, Oddball, and Ricochet.

The geometry of Pale is deliberately simple, as I chose to avoid using ordnance drops for all but the initial 2v2 power weapons. To ensure it won't take players several games just to figure out how to obtain weapons (since there are no HUD markers), the weapons are in the places everyone would look for them to begin with. I will point out that, despite the simplicity, the map geometry can be used in non-obvious ways to obtain positional advantages.

Spawning on this map for CTF / Ricochet will appear a bit nonstandard if you look at it in Forge. Due to the small size of the map, even with 3 stacked respawn zones I had a couple of cases where someone would spawn in the enemy's base. So I decided to take a page out of MrGreenWithaGun's book and use team-assigned respawns for CTF / Ricochet. With this, there is no possibility of spawning at the enemy base.

Weapons

Loadout Weapons (4v4 version, Pale A): 2x DMR, BR, Magnum, AR, SR, Suppressor; 1x LR, Carbine, 8x Frag, 8x Pulse

Loadout Weapons (2v2 version, Pale B): 2x DMR, BR, Magnum; 1x LR, Carbine, 4x Frag, 4x Pulse

Power Weapons: See below. Note that for the 2v2 version, the ordnance drops do not resupply and the spawned power weapons do not spawn at the beginning of the game.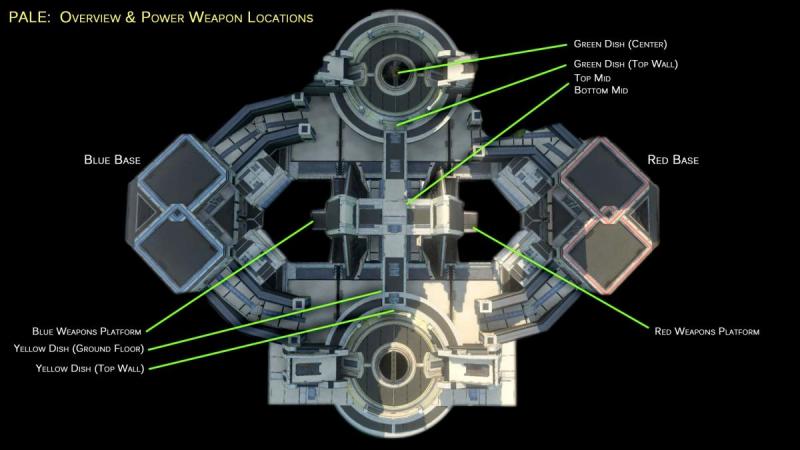 Additional Screenshots