Hello and welcome all to the 15th 343i Weekly Community Poll!

Last week's question asked you if you preferred the massive beautiful Forge World, or the three flat topped islands that make up Forge Island. I actually thought it would be much closer than this, but here is our winner:


Spoiler

On to this week's poll, which stems all the way from Halo 2 and can become an integral piece in the future of Halo:

Do you think Arbiter will make his return in Halo 5?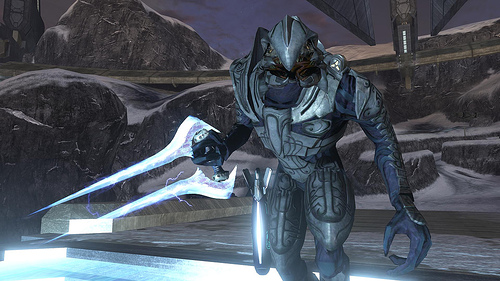 Now, don't be too quick to type up your opinion on this, because there's going to be a little bit of a break in the poll for the month of December with Christmas and everything so near. So if you want your vote to count this time, the voting deadline will be set at
10:00AM EST 01/03/14

Wow, it's almost 2014! Just another month and 2013 will be behind us...

Thank you all for participating, Merry Christmas, and see ya' right here next month!



Have a question, complaint, or suggestion pertaining to the poll? Message me